Today we're doing something a little differently here on B&B, simply because I LOVE Leap Day. A whole extra 24 hours? All year long we wish for more time. Well, people, THIS is it!
If you follow along here regularly, you know that I am a Keurig K-Cup ambassador, and the official recipe developer for Green Mountain Coffee. It's a marriage made in heaven, because I sure do love me some caffeine, and my Keurig is the quickest, freshest, best way to get it to me.
This month, instead talking about the myriad of coffees available for the Keurig, we're going to be talking tea. Being married to a Brit, I know tea. We pretty much drink an equal amount of coffee and tea in our household, and we drink a LOT of hot drinks period.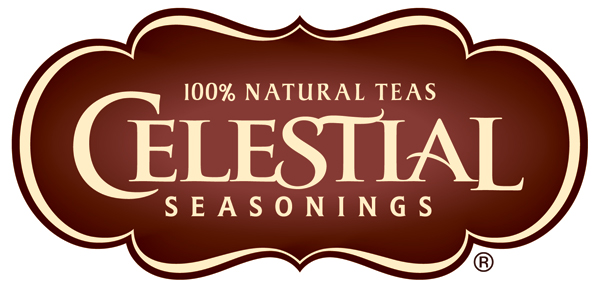 Celestial Seasonings and Bigelow are two big brand tea names you've known from the tea bag section of the grocery store. They're making k-cup portion packs, and reminding us all to take a moment and reflect. That's something you do over a cup of tea that you might not always do over a cup of coffee.
In my mind, coffee is for the rush out the door. Tea is for the mid-afternoon slow down, when you need a minute to reflect over your day.

In the spirit of that, today we're having a reflective quiz over tea. One lucky B&B reader to answer all the questions correctly will win a prize!
Keurig Tea Package
2 perfect tea mugs
2 boxes of tea k-cup portion packs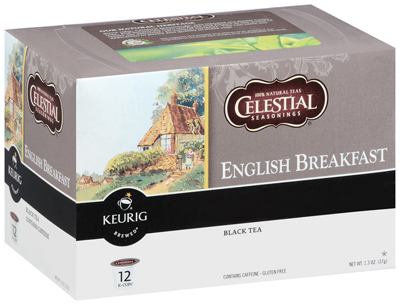 Now on to the questions!
Please leave your numbered answers in a comment below. The quiz will remain open until Monday, March 6th.
1. What percentage of tea consumed in America is iced?
o 50%
o 75%
o 85%
o 95%
2. Black, Green, Oolong and White tea all come from the same plant, Camellia sinensis.
o True
o False
3. Like coffee, much of the world's tea is grown in mountainous areas between the Tropic
of Capricorn and the Tropic of Cancer at which elevation?
o Sea level
o 1000-3000 feet above sea level
o 3000-7000 feet above sea level
o 7000-9000 feet above sea level
4. Tea originated in China and was introduced to England in
o 1500
o Mid-1600's
o 1704
o 1856
5. Which is NOT a leading tea-producing country?
o Argentina
o India
o Malawi
o Turkey
6. The first afternoon tea was served at ___ pm, when Anna, the 7th Duchess of Bedford,
grew tired of "that sinking feeling" between meals.
o 2 pm
o 3 pm
o 4 pm
o 5 pm
7. This 100% natural, gentle cup of Celestial Seasonings® tea lets you curl up under a quilt
of flavor and quiet the tensions of your world.
o Lemon Zinger
o India Spice Chai
o Sleepytime
o Mandarin Orange Spice
8. Enjoy this robust Bigelow blend of fine teas and start your day in a true British fashion.
o Earl Grey
o English Breakfast
o Green Pomegranate
o Green Tea
9. This family-owned company began in a kitchen in 1945 with a tea that
generated "constant comments."
o Bigelow
o Celestial Seasonings
10. This company started blending all-natural teas from herbs picked in the fields and forests
of the Rocky Mountains in 1969.
o Bigelow
o Celestial Seasonings

For extra entries, please make sure you stop by the Facebook pages for Celestial Seasonings and Bigelow. They offer free samples, contests, and lots of info about your favorite teas!
Leave a separate comment for liking each facebook page, AFTER answering the quiz questions.
---

Disclaimer: This giveaway is provided to you by Keurig as part of my K-cup Ambassadorship. All opinions expressed in the post are my own, based on my experiences with Celestial Seasonings and Bigelow Teas for the Keurig Brewer. Prize will be shipped directly by Keurig. Winner will be chosen via random number generator, but must also have all the correct answers to win. Winner will have until 3/8 to claim their prize, or we will choose another winner.

[wpurp-searchable-recipe]Take a Tea Quiz and Win! – – – [/wpurp-searchable-recipe]