It's nearly the end of February. The news tells us that by now, most people have given up resolutions. If not before the first day of February, certainly by February 15th, henceforth known as "Half-Price Chocolate Day".
I'm not really a big fan of resolutions, though I think that the start of a brand new year makes it hard not to consider fresh starts.
This year, instead of making a long list of absolute resolutions, I vowed to simply make one healthier choice each day – swapping an apple for my chips in my Panera You-Pick-Two combo, drinking water instead of my beloved Diet Coke, and trading in one of my Green Mountain Coffee Breakfast Blend k-cup packs for a new Wellness Blend Brew.
Have you heard about Green Mountain Coffee's new suite of Wellness Brewed K-Cup Packs for 2013? From Focus Blend with L-Theanine to Vitamin Burst Strawberry Pomegranate with tons of Vitamin C, each Wellness Brew is meant to make your day better.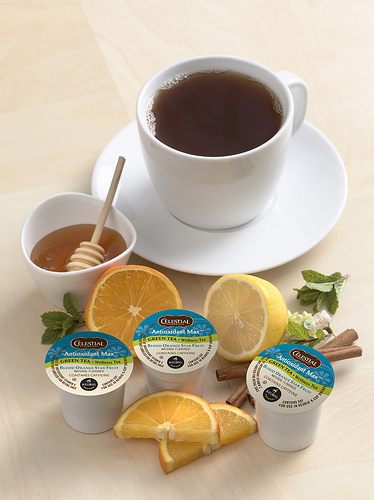 I'm especially partial to the fruit brews as I try to give up soda. Want to try them yourself? I've got a coupon!
BEWELL8124
15% off Wellness Brewed K-Cup® Packs at GreenMountainCoffee.com
Expires 2/20/2013
Disclaimer: I am a compensated Keurig K-Cup Ambassador, and this post is written as part of that program. All opinions about Green Mountain Coffee and Keurig K-Cup packs are my own. Some photos are provided by Green Mountain Coffee. Some or all of the images in this post may have been provided by Green Mountain Coffee.[wpurp-searchable-recipe]Green Mountain Coffee: Wellness Blends – – – [/wpurp-searchable-recipe]