This refreshing Mojito Mocktail is just what the doctor ordered. The OB, that is!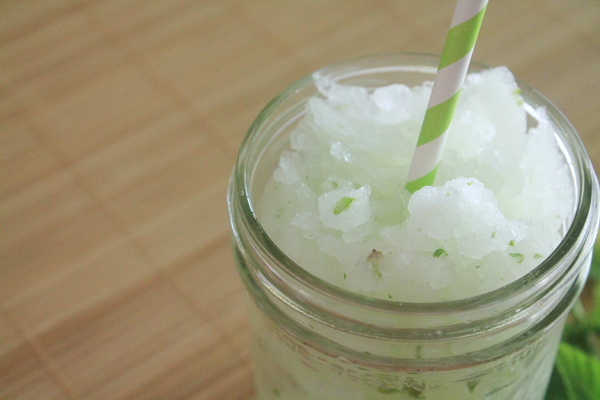 Boy, have I got a refreshing pregnancy hack for you! Now, I've never considered myself a "big" drinker.
A glass of wine or two a week, a cocktail like this Classic St. Germain once a month, maybe.
But since I've been pregnant, it's like a switch flipped, and goodness do I miss the opportunity to imbibe. I'm sure it's just a matter of wanting what you can't have.
But I've had fun coming up with ways to enjoy my favorite cocktail flavors, sans booze.
For example? Perrier Citron and Orange Juice makes a pretty decent Virgin Mimosa. And then there's this Mojito Mocktail.
Back in May, Casey, Kate, Urvashee, Mary Kay, Shelly and I got together to do the Great American Food Blogger Bake Sale in Westfield, NJ.
Right around lunch time, it was hot. Like, so hot that my phone turned itself off in protest.
As per my regular state of being these days, by then, I was ravenous. Kate and I wandered over to Turning Point Restaurant, just next to where we were holding the bake sale.
This restaurant is a fun little place, with a super fresh menu using local produce heavily, and the best coffee.
Seriously, the $9 French Press of Kona is worth every penny.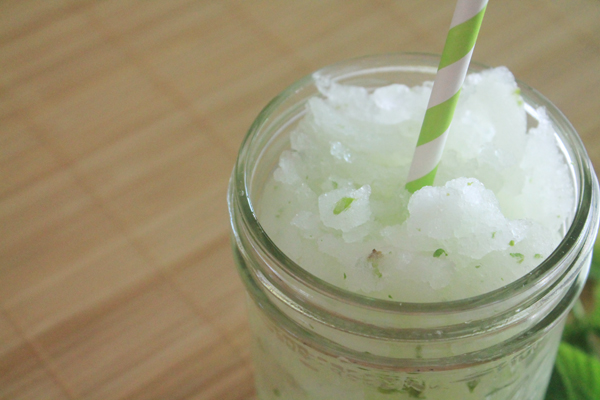 Needing something extra refreshing, I spotted the Virgin Mojito on their blended drinks menu.
The idea of mint and lime sounded just about perfect in that overheated moment, and I've been making these at home ever since.
I fell head over heels for this easy slushy.
You only need a few simple ingredients and a blender. Before you know it, you'll be relaxing on the deck, under a shady umbrella, not a care in the world except whether or not you have enough mint to make more!