Mocha Malt Shakes are the answer to any malt lover's craving. In our house, these are a new favorite.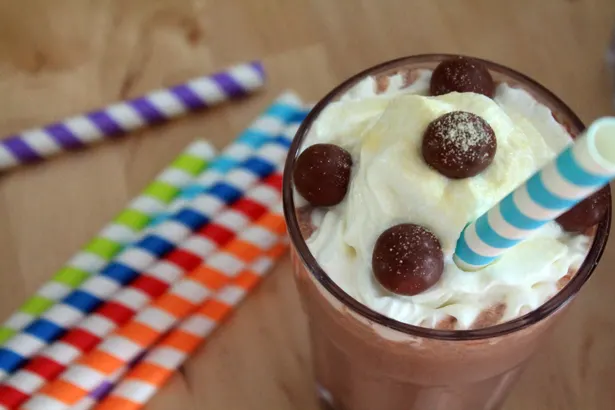 There's not a thing with malt in it that my husband doesn't love.
From beer to Vimto, a sort of concentrated liquid Kool-Aid made from real juice (and found only in England and India), if it's got malt in it, his interest is piqued.
Last week, Julie and Lindsay sent out the call for milkshakes. It's #MilkshakeWeek, y'all! (And make sure you visit Julie and Lindsay's sites for an amazing giveaway.)
Lord knows it's hot enough to need icy cold, creamy drinks for slurping. So James and I talked about it, and the idea for these Mocha Malt Shakes was born.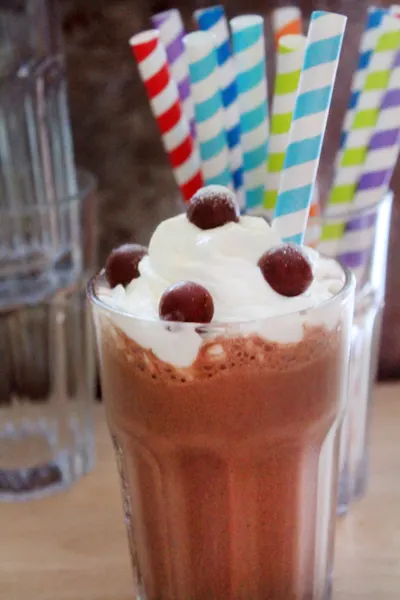 I'm no stranger to putting coffee in recipes. From whoopie pies to Double Black Diamond Pudding Pie, I'll find a way to put coffee in just about any recipe.
So putting my favorite breakfast blend into this shake just put things over the top for me.
Dark and rich chocolate ice cream makes the base of this milk shake. Then add your favorite coffee, some milk, malt powder, and for Pete's sake, don't forget the Whoppers!
Swirling crushed Whoppers candies throughout the shakes give them a real "Sonic" quality that is simply irresistible.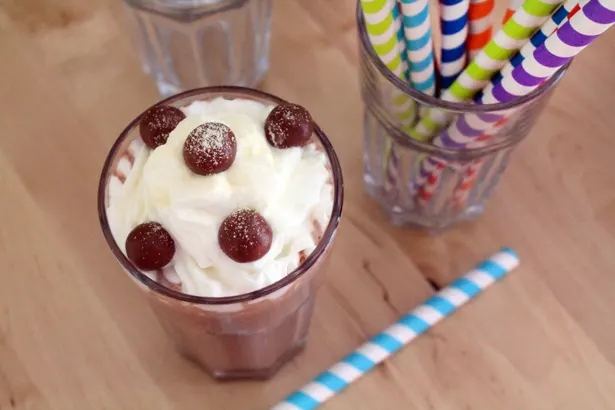 These are shakes you'll want to drink alongside a burger and fries – the sort of malt that brings back visits to the pharmacy coffee shop combo of old.
The kind with spinning seats along a bar, and real ice cream in every milkshake, egg cream and float.
Oh summer, how I love you.