Coconut chicken curry makes a flavorful, fun weeknight meal. Introduce your family to delicious Indian spices with this amazing dinner.
The contributor received a copy of the cookbook for review. No compensation was provided, and all opinions are her own.
You may or may not know (my last name might give you some indication), but my husband is British. And there's one meal an English bloke will always gravitate towards – curry.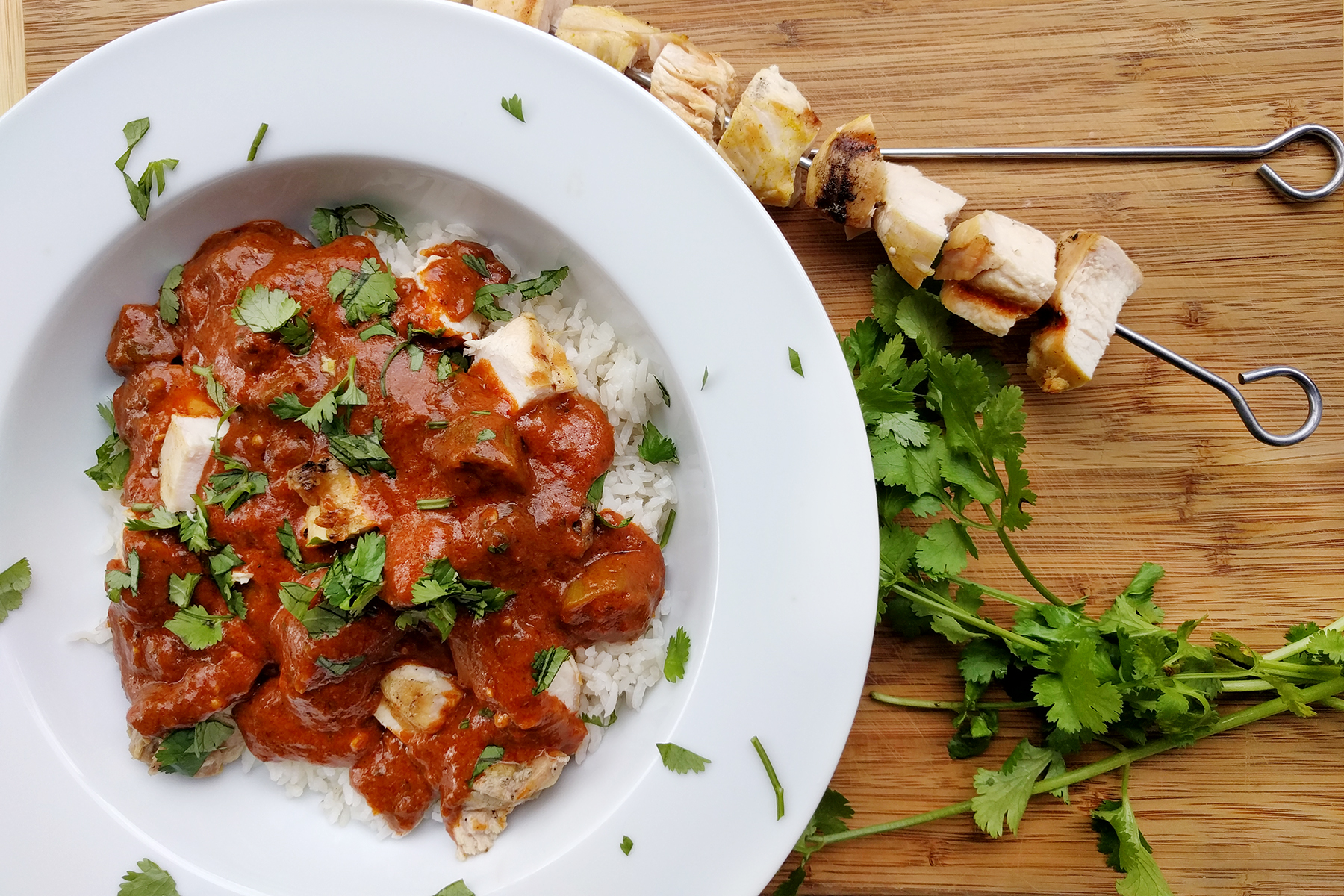 It's true. Curry is the national dish of England. I myself had never had Indian food in my life until I started dating him, and he insisted I try some on one of my trips to London. I started with Tandoori Chicken – I mean, how dangerous can clay-oven-baked chicken be?
Turns out, it IS dangerous. In a oh-my-gosh-why-have-I-never-eaten-this-before?! way. Since that fateful first encounter, Indian food has become a mainstay of our family diet. Up until our three-year-old became opinionated about his food (why must they always have opinions!), he was all about the curry.
We're raising the 7-month-old up right as well, with little tastes of tikka masala and korma sauces. Poor chunkster LOVES to eat, but he has no teeth. Recipes with sauces are a good compromise for him to try new foods without having to chew.
This recipe comes from the new book, Our Sweet Basil Kitchen, by Cade and Carrian Cheney. We received the book from our dear friends for review, and as my husband and I flipped through it, there were lots of meals that called out to me personally.
I LOVE a good one-pot-meal as much as the next busy mom, and there are great options here, like the Garden Skillet, and Braised Dijon Chicken and Potatoes. Both have graced our dinner table since receiving the book.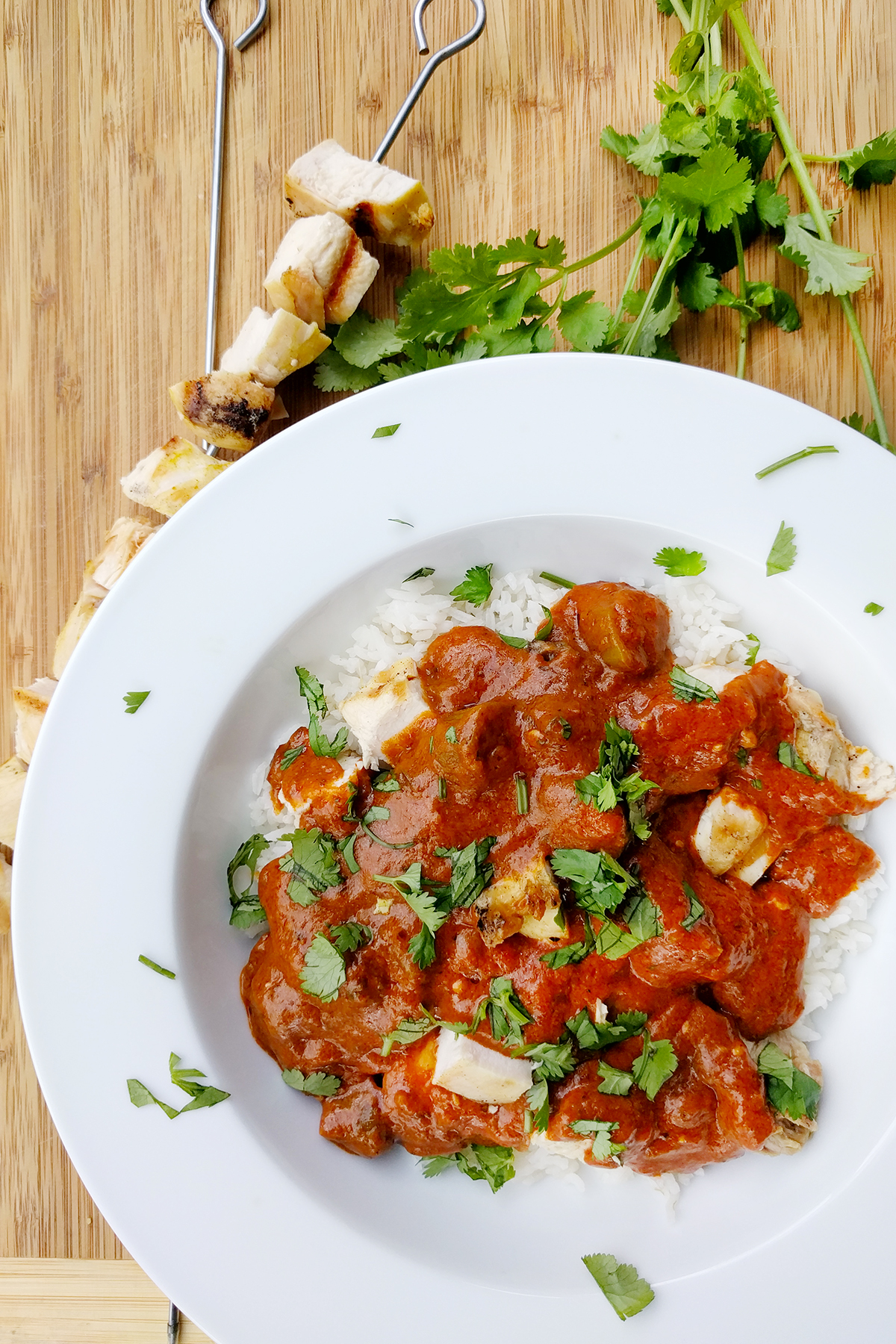 But it's the Coconut Curry Chicken recipe that we've made more than once, because what can I say? We're a curry household. As soon as my husband spotted it, there was no making any other recipe before that one.
That's why dinners like this easy coconut curry chicken are a total win for everyone in the family. The little one can taste the sauce. The big one can eat the chicken sans sauce ("Sauces are yucky, Mama"), since it's grilled separately before being combined.
(Oy, how did I get a kid that won't even dip things in ranch dressing or KETCHUP, I ask you!).
The whole thing comes together in about 40 minutes, and I'm here to tell you that the leftovers are triple times better the next day. Just like a good chili or chicken soup, a little melding of flavor time in the fridge makes this meal even better the second time around.
We love to add okra to curries and keep a bag of frozen chopped okra on hand at all times for just that reason, so I've added it here. It's a great way to hide green veggies in a flavorful sauce and get your kids trying new things. But if okra's not your jam, feel free to leave it out, or add par-boiled potatoes, carrots, or cauliflower instead.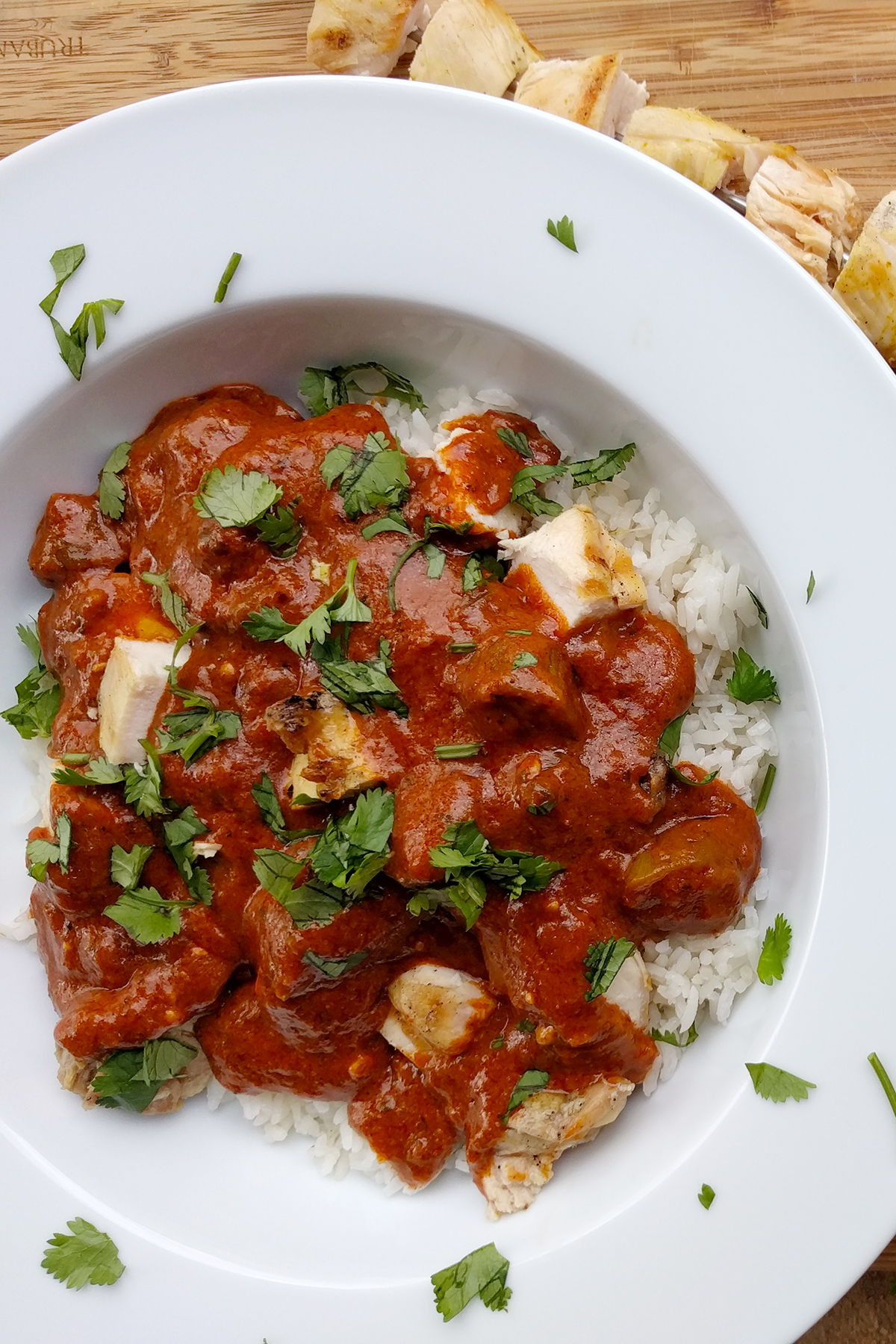 There are lots of other recipes in the book we cannot wait to try, from Heirloom Apple Rolls to Tailgater Nachos and Churro-Style Bread Pudding (WUT!).
If you're looking for a new book that'll get you out of that meal-rotation rut, this is a great book to have on hand. There are recipes for every course, and they're very reflective of the more international-embracing kitchen we try to keep in our house.
I loved seeing every kind of flavor profile here, from Indian and Mexican to Southern (Cade is a good Southern boy, after all) and Italian.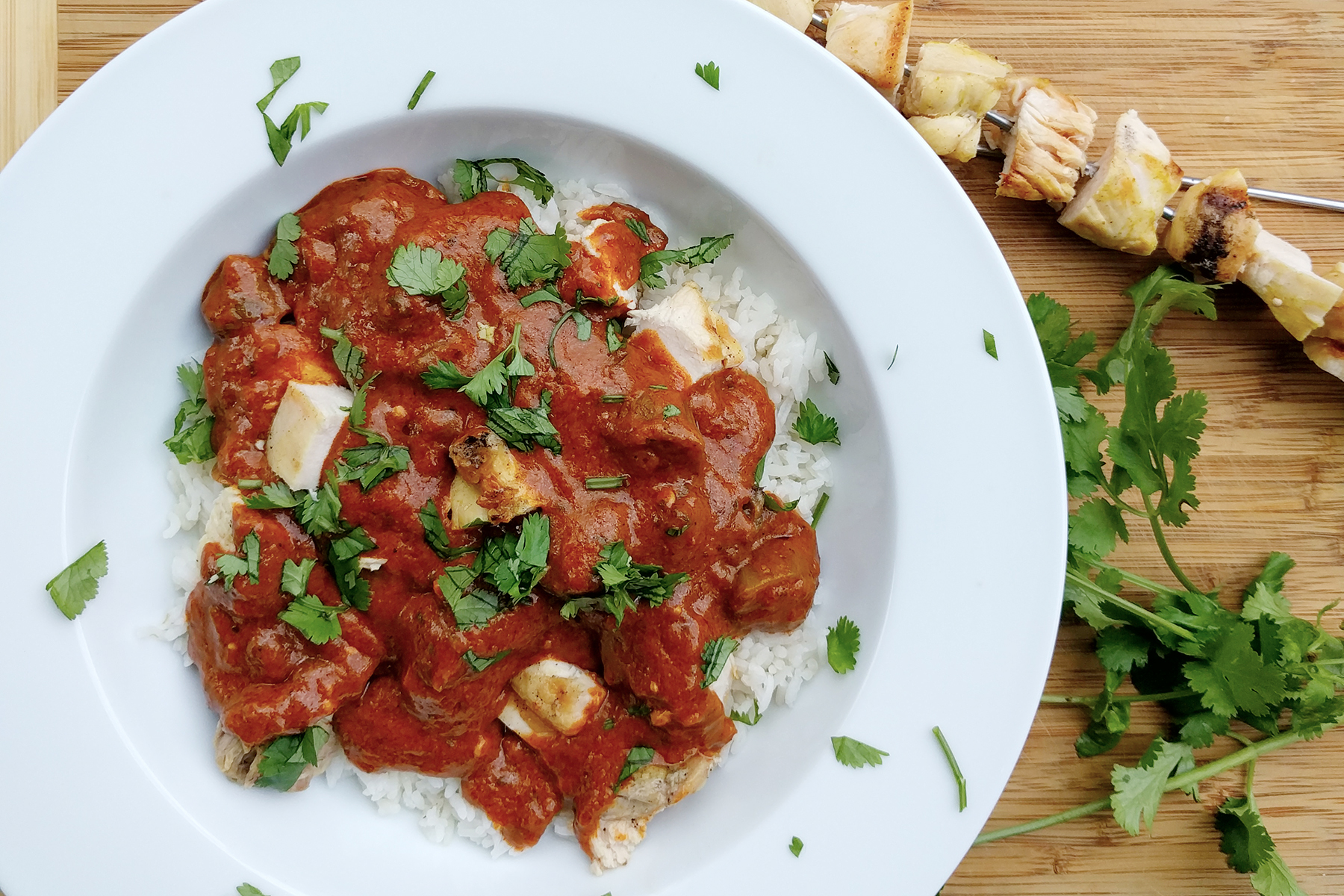 There are delicious looking sides and salads, starters and mains, breakfasts and desserts. Had I not had a Brit guiding the way, I would have had a seriously difficult time deciding what to make first. Thank goodness for his British-y ways, right?
I've shared the recipe for Coconut Curry Chicken below, but make sure you pick up a copy of Cade and Carrian's book for yourself. It's a keeper.