Hello friends! It's been a very long time since I've put a recipe on here, and I'll be honest, I'm only going about it right this second because my good friend Chuck (he happens to be a reporter), asked me for a direct link to this recipe.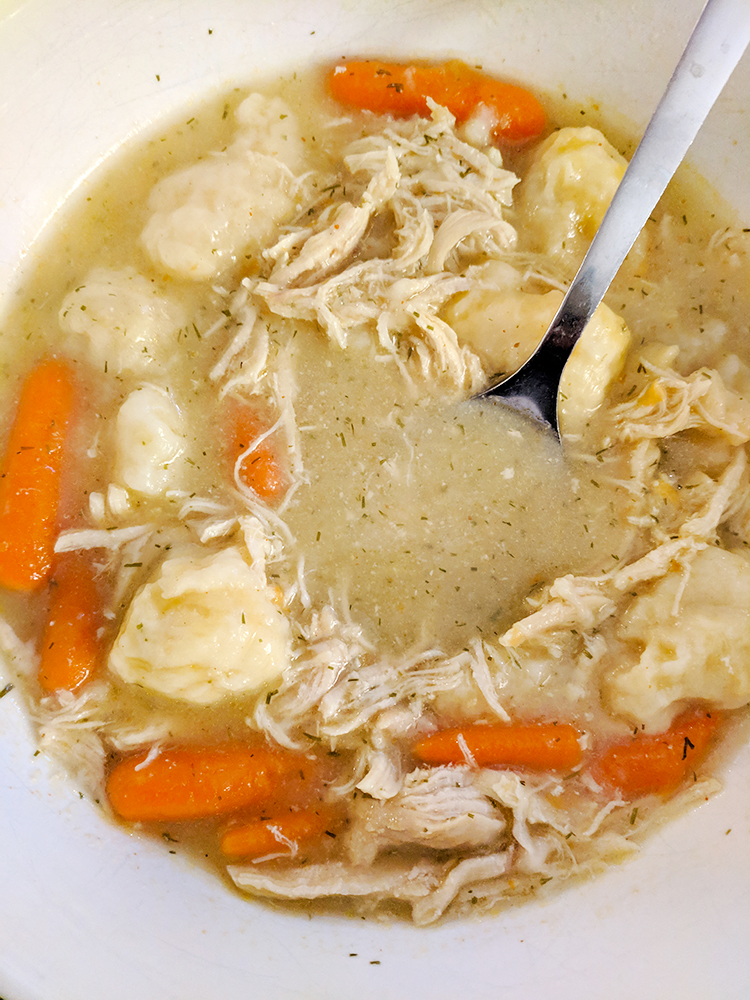 I realized I did not have this recipe on my website, and I really should. We make this recipe all the time, whether it's hot or cold outside, whether it's soup weather or not!
What makes this chicken and dumplings recipe easy?
You only need a handful of ingredients, and the dumplings are NOT made from scratch. Don't hate on it 'til you try it.
The soup base comes from the Better than Bouillon Roasted Chicken stock in jar, and the rest of the flavors come from McCormick's Season-All (you know I use it all the time in all the things, and dried dill.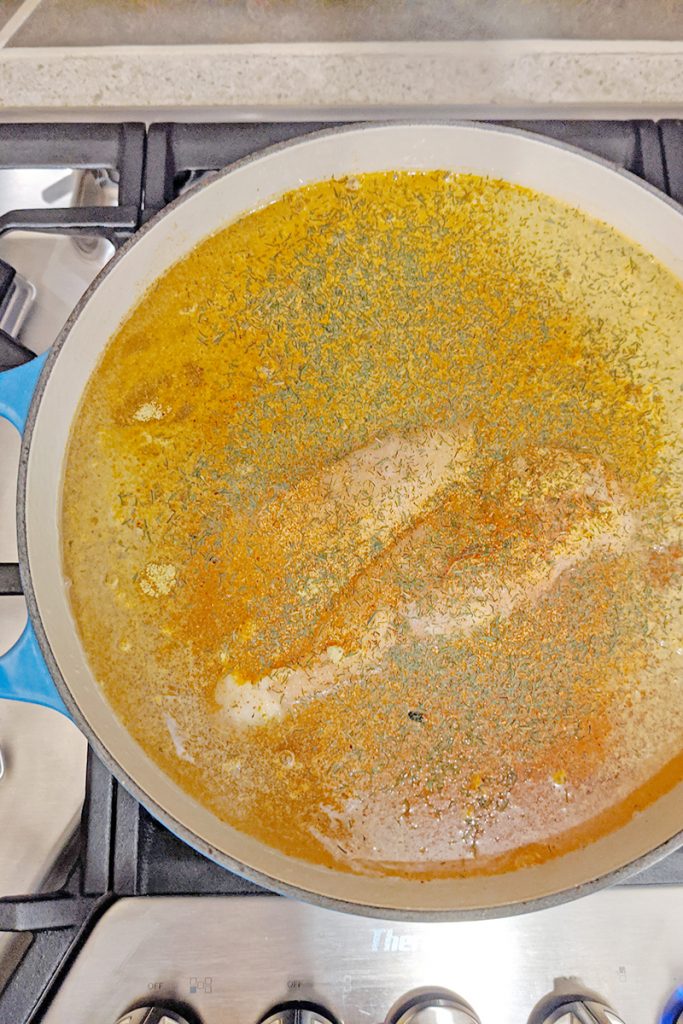 Now, don't give me that look. I know what you're thinking. You hate dill. It's for pickles only. Well, I have some surprises for you.
Did you know that several famous chicken places marinate their chicken in pickle juice? It's true.
The reason? Dill just changes when it's combined with chicken. It creates this wonderful, moreish flavor that's hard to resist.
And I can tell you, this Chicken and Dumplings recipe is requested all the time at my house. It's a huge hit.
How to Make Chicken and Dumplings
It's very simple. Add everything but your biscuits to a stock pot or dutch oven, and set to simmer.
Then, walk away for about 40 minutes. Really!
You can make this in the slow cooker or instant pot too, but there's really no need. It comes together in under an hour, with hardly any work.
At the 40 minute mark, chop up the biscuits into bite-sized pieces. Then, remove the chicken from the pot.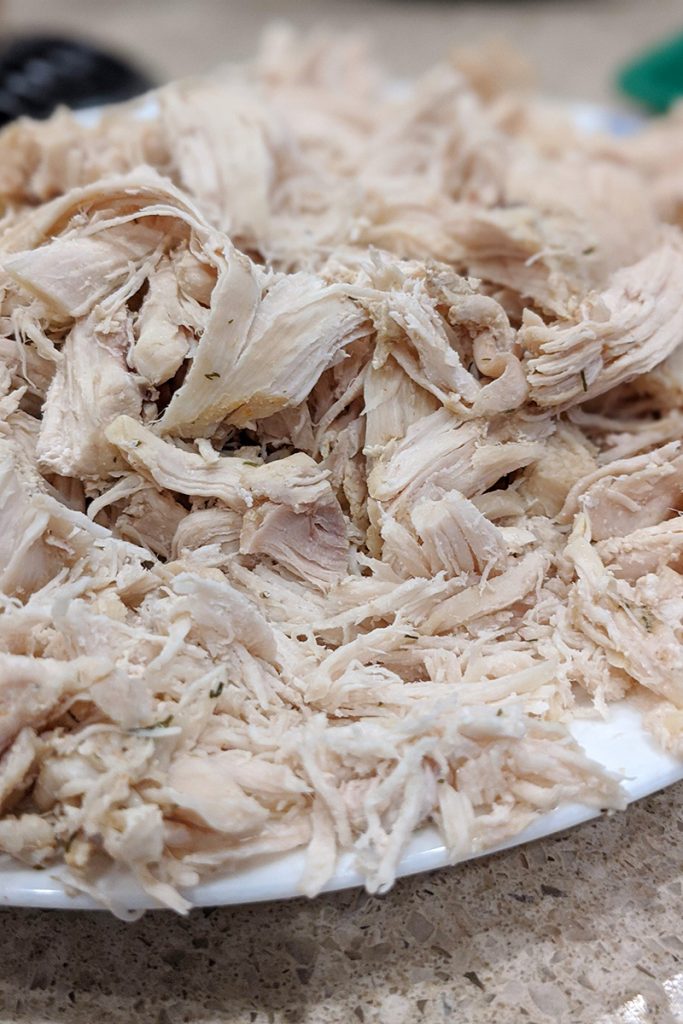 Using two forks, pull the chicken apart into small chunks and strips. Add the pulled chicken back to the soup.
Drop the biscuit pieces on top of the soup, stir once they're all in, and then cover with a lid.
Stir once or twice more, and simply watch for the biscuits to be poached in the same way the chicken and carrots are.
And that's your soup done.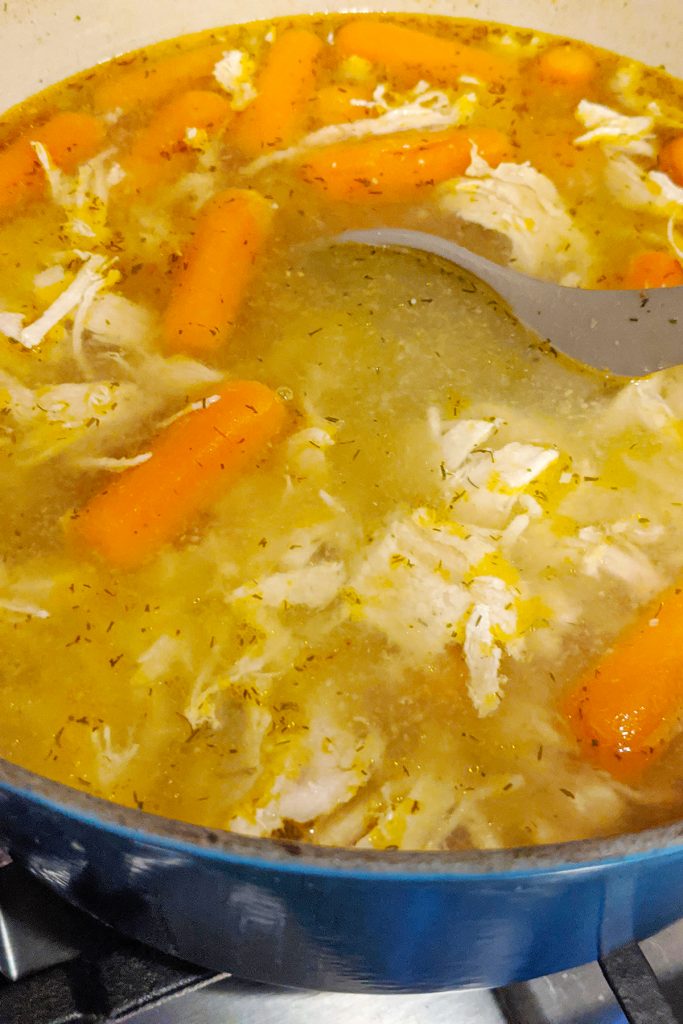 What should I serve with Chicken and Dumplings?
We're big fans of carbs on carbs around here, so we actually serve this soup over mashed potatoes. Try it once, I swear you'll love it.
You could also serve with additional biscuits for dipping (not that we've EVER done that…) and a green salad. This soup is a meal, so you really don't need a lot extra.