If there's a state that could compete for my love of Texas, it can be only one: Vermont. From the rolling green hills in Summer, to the gorgeous cozy snow lodges in winter, Vermont is one gorgeous place.
Not only is it gorgeous, I've come to the conclusion that all things delicious come from Vermont. From cheese to wine and hard cider, to my ubiquitous favorite, Green Mountain Coffee, Vermont is where it's at.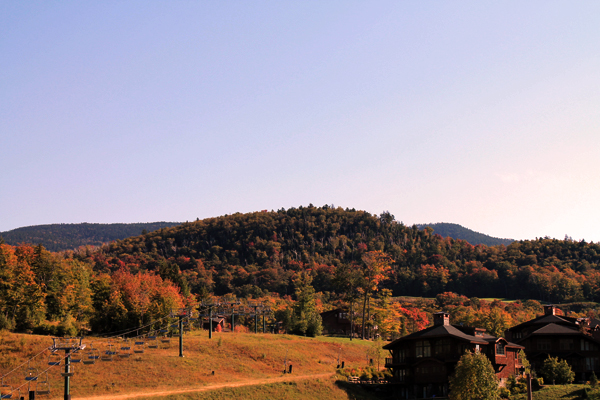 This past September, I got to visit Stowe and Waterbury, Vermont with my fellow Keurig K-Cup Ambassadors so that we could experience all the glory Vermont has to offer, and see all the cool machines and people behind Green Mountain Coffee's headquarters.
Telling you about it now might seem like procrastination on my part, but I'll let you in on a little secret – now is the time to visit Vermont – ski season! First thing you're going to want to do is book yourself into Stowe Mountain Lodge, our generous and luxurious accommodations for the visit.

I kid you not, softest sheets I've ever slept on – Kristen even dubbed them The Butter Sheets. You can order them straight from the spa there at Stowe Mountain Lodge – and we did. Most of us came home with at least one set. They're that great.
After Jamie and I arrived in the wee hours of the morning, we joined our fellow ambassadors for breakfast the next morning, and then it was off to GMC headquarters for all kinds of fun: An explanation of how brewing procedures can wildly effect the taste and bitterness of a brew, how coffee cherries are harvested, and why Green Mountain Coffee aims to pay fair trade prices as much as possible, and is actually the leading Fair Trade Coffee purchaser in the world.
Visiting the factory was VERY cool. Seeing all the machines at work, and all the different blends in giant bags. It felt like the Willy Wonka of Coffee! (And I may have wanted to dive headfirst into a giant bag of Fair Trade Pumpkin Spice Blend.)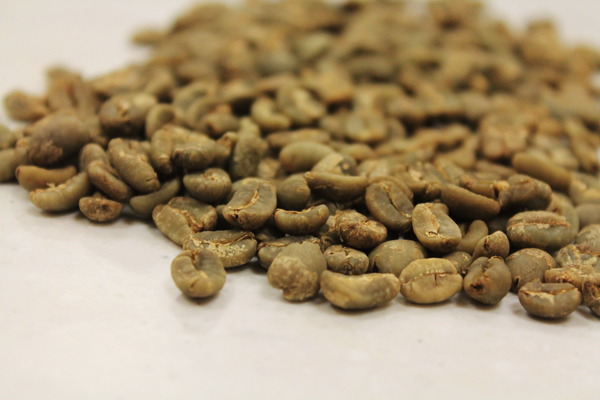 After our factory tour, we had the privilege of a Cupping – coffee's version of a wine tasting. First, we checked out some raw and roasted coffee beans, fresh from the coffee cherry. (In case you're wondering, coffee cherries don't taste very nice – it's all about the pit!)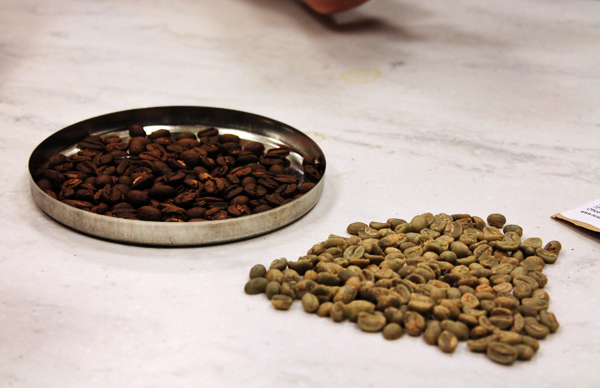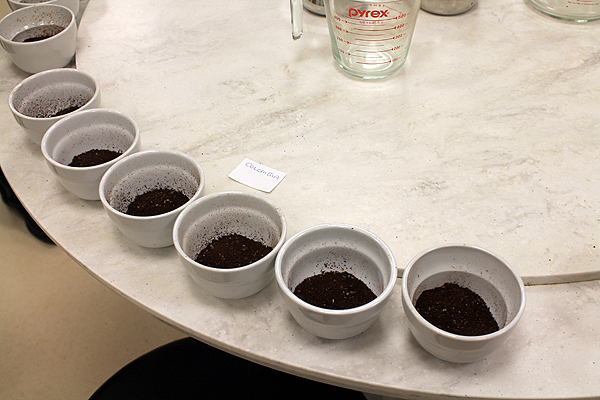 The Cupping itself is an incredibly fascinating process that involves not only taste, but smell too. And I'll tell you – it felt wrong to spit out all that wonderful coffee, but spit we did!
Vermont will always hold a special place in my heart, but visiting with my fellow K-Cup Ambassadors was a whole new level of fun. Here we all are with Lindsay, our cupping coach and Green Mountain Coffee Super Taster!
I encourage you, if you get the chance, to visit Waterbury, VT. There you will find the Green Mountain Coffee Education Center, and fabulous people willing to prepare you your favorite Green Mountain Coffee blend.
Tomorrow I'll be back to tell you about some of my new favorites, and share with you an awesome coffee coupon.
Disclosure: I am a compensated Keurig K-Cup Ambassador, and this trip was part of that compensation. All opinions and views expressed about my experience with Green Mountain Coffee are my own.[wpurp-searchable-recipe]Bluebonnet Adventures: Visiting Vermont with Green Mountain Coffee – – – [/wpurp-searchable-recipe]