Let's talk, y'all. We all love cookies, right? And hate that kids go to bed hungry all across this nation every night? Right – so now that I know we're on the same page, I want to tell you about a fundraiser put together by American Express, pastry chef Christina Tosi (of Momofuku Milk Bar fame), and her friend, Supermodel Karlie Kloss.
This fashionably wholesome cookie line is called Karlie's Kookies. Each half dozen sold at Momofuku Milk Bar has a 30% of the proceeds donated to FEED to help provide meals to those in need. To date, Karlie's Kookies has provided over 101 thousand meals!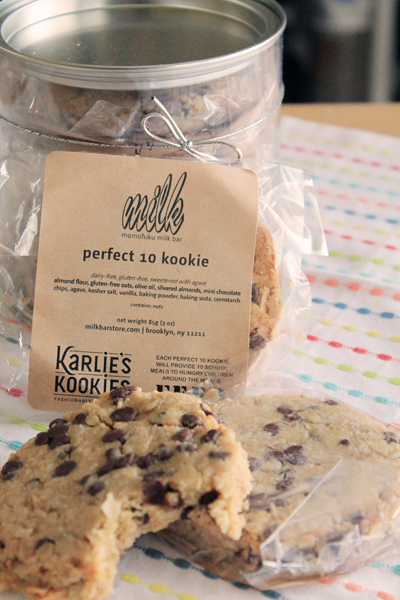 Together they came up with the "Perfect 10 Kookie". Now, y'all know that I'm neither gluten, nor dairy free, but I'm always on the lookout for recipes that are because my cousin Lucas is.
The folks behind the campaign sent me a couple pails of the Perfect 10 Kookies to try, and I have to tell you – who cares that there's no gluten, eggs or sugar?! These things are spectacularly delicious. I even felt justified eating one for breakfast. Man, are they tasty.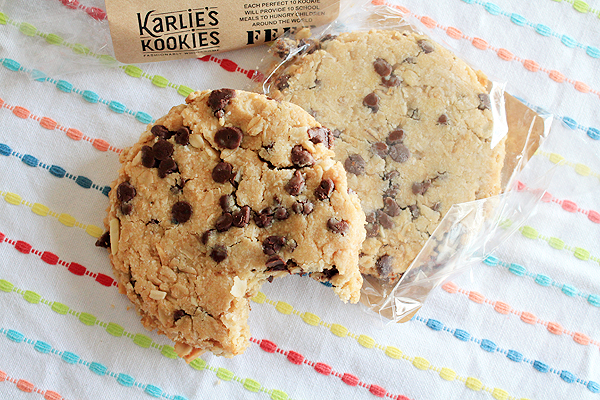 How does Amex fit in? Well, Chef Christina Tosi is part of an ambassador program at AmEx that celebrates cardmembers – using her card, she has grown Momofuku Milk Bar to 5 bakeries and a commissary under 5 years. As part of its "Make My Day" program #AmexMakeMyDay, American Express is providing support and generating love to make Chef Christina's "Perfect 10 Kookie" initiative a reality.
To help get the word out, we're giving away some of these fabulous Perfect 10 Kookies! 5 lucky B&B winners will get one dozen cookies each, 2 pails (so you could give one to a friend, if you wanted).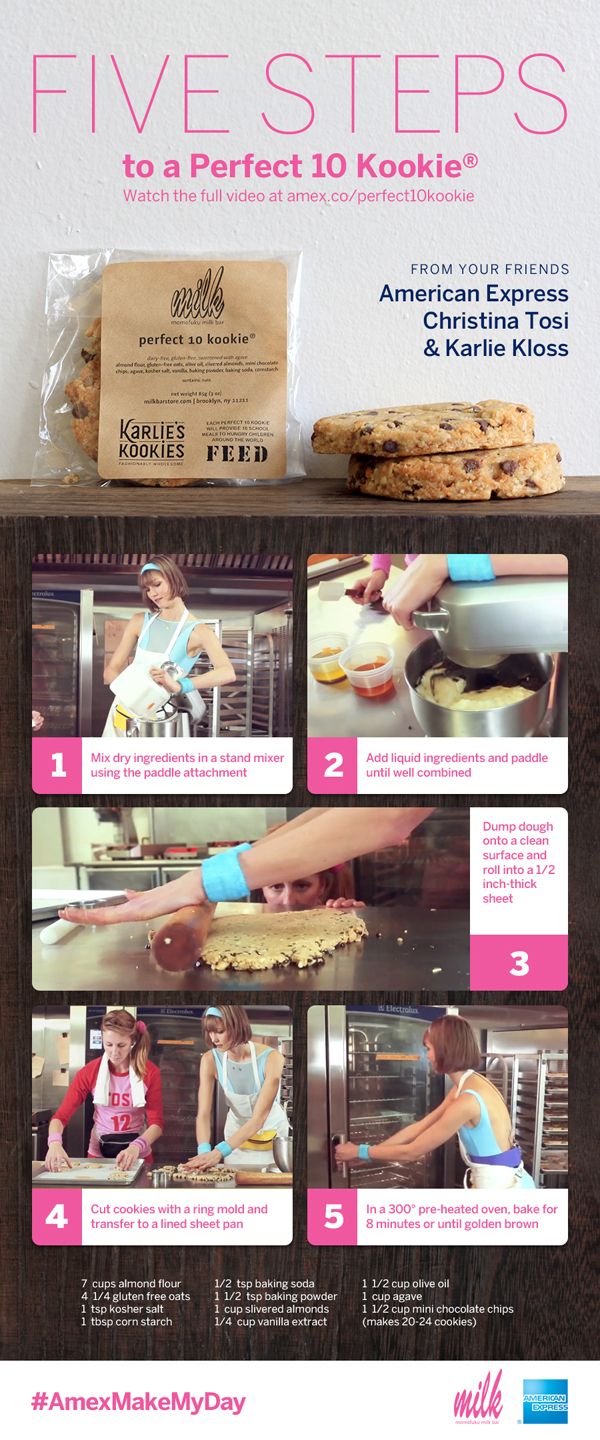 [wpurp-searchable-recipe]The Perfect 10 Kookie Giveaway – – – [/wpurp-searchable-recipe]