Buttermilk Biscuits are a delicious treat at any meal, at any time of the day. Have them with soup or sausage gravy, any way you want!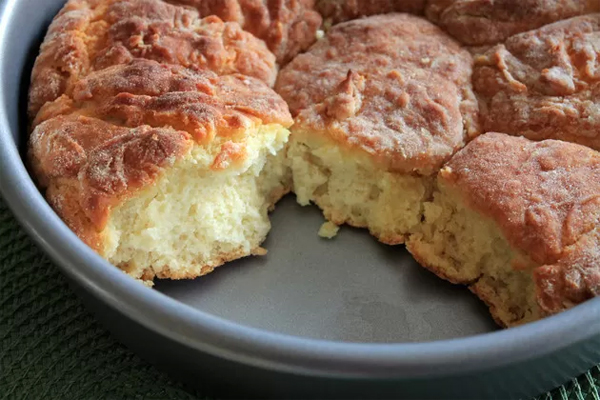 When you think about it, there aren't many recipes more southern than a good ol' fashioned Quick Buttermilk Biscuit. The base of many a meal, from a piece of fried chicken to sausage gravy, buttermilk biscuits offer the perfect blank canvas for any meal of the day.
I dig this recipe for a couple of reasons; first of all, it comes together super easily.
Secondly, it makes just enough biscuits to feed a family of four for one meal, or a family of two for two. Lastly, it's a recipe adapted from one of my favorite Texans, Robb Walsh. If you haven't heard of Robb Walsh before, let me introduce you: Pick up Texas Eats and thank me later.
Biscuits have been served in boarding houses, homesteads, and fine restaurants in the South since pioneer days. Reach deep down into your southern roots and make this buttermilk biscuits recipe for dinner tonight. They taste like home.
[wpurp-searchable-recipe]Quick Buttermilk Biscuits – – – [/wpurp-searchable-recipe]