A while back, I attended a cooking demonstration at our nearby King's Supermarket. The demonstration was taught by none other than Chef Lala, one of my favorite Latina chefs. Why is she one of my favorites? Because she's dedicated to healthy living and tons of flavor!
In person, Chef Lala is bright and bubbly, passionate about her family – especially her son – and passionate about good food. By the end of that demonstration, I knew I'd met a kindred spirit.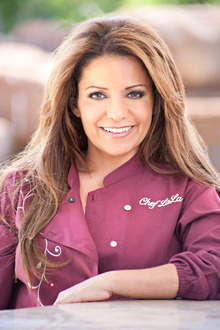 When I first tried Chef Lala Homemade sauces, I was immediately smitten because of one thing: you can pronounce all the ingredients! Real food. No chemicals. Be still my heart!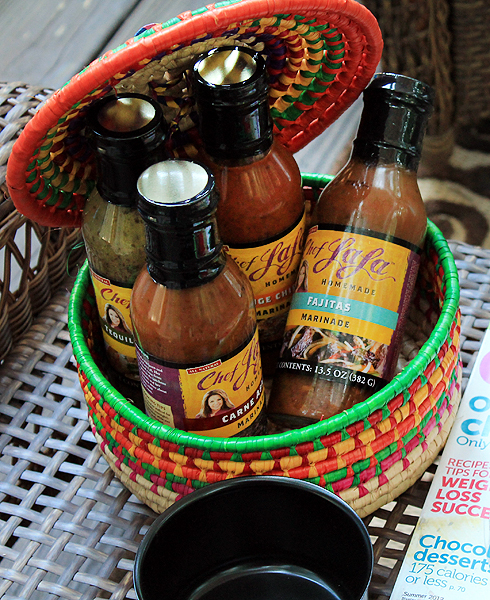 We first tried the Tequila Lime Cilantro Marinade, which is incredibly bright and fresh straight from the bottle. It should be noted that this is the one marinade in Chef Lala's range that cannot also be made into a sauce. It is a bit too acidic for that. Not that I found out the hard way or anything.
I can't say enough about the other sauces too. I've used the Carne Asada sauce as a base for Carne Guisada, and on grilled chicken with great success. We've made every kind of Fajitas you can imagine with the Fajitas marinade, from vegetarian to skirt steak.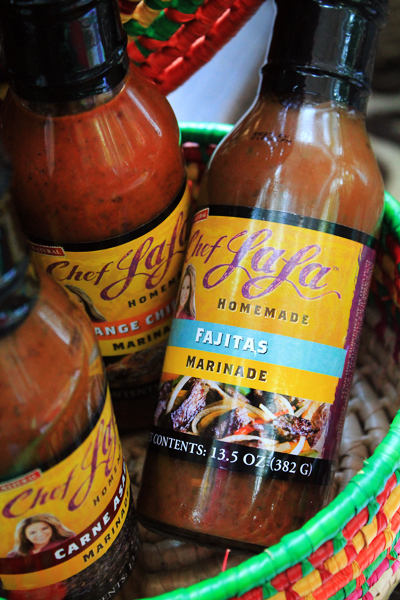 I have great plans for the Tomato-Serrano Sauce both on enchiladas and in tortilla soup. Really, the world of Latino flavors and spices is at your fingertips thanks to the full range of flavor combinations Chef Lala Homemade has to offer.
To show you how Chef Lala does things in style, the folks at Chef Lala Homemade have put together a fabulous basket of goodies for one lucky Bluebonnets & Brownies reader.
Chef Lala Homemade Giveaway Pack
Four Chef LaLa Homemade marinades
Festive tortilla serving basket
Issues of Diabetic Living Magazine and NIH Medline Plus featuring Chef Lala
Sauce Pan and Basting Brush Set
$25 Visa gift card – use it to purchase some gorgeous skirt steak for fajitas!
A $75.00 Value!
Check out these other blogs all week long for more Chef Lala Homemade giveaways!
Domestic Divas "Food Is Love"
That's What WE Said
LatinoFoodie
Food Babbles
Homemade Cravings
Disclaimer: This giveaway is provided to you by Chef Lala Homemade. I was provided the giveaway package to review, however, I have purchased and used Chef Lala Homemade sauces in my home before the giveaway package was received. All opinions are my own. I have not been compensated for this post outside of the giveaway package.
Please note that leaving a comment on this post will NOT enter you into the giveaway. You must use the RaffleCopter form.
[wpurp-searchable-recipe]Giveaway: Chef Lala Sauces & $25 Visa – – – [/wpurp-searchable-recipe]