Blueberries are often the bane of my culinary existence. I don't know what it is about them, but I simply do not enjoy blueberry things. Much as James loathes tomatoes, (which I can eat straight from the vine like an apple, happily), I simply cannot abide blueberries.
There are two exceptions to this rule, and I can't really explain it. The first is fresh blueberry muffins. Blueberry muffins with crunchy crumble topping and a dollop of vibrant lemon curd – well, I'm sold.
The second is Green Mountain Coffee's Wild Mountain Blueberry Coffee. Now, I'll be honest and say that it took me years to try GMC's most popular flavored coffee. I'm sure you can understand my hesitancy, after all, there is blueberry in the name. Much like Casey reviles bananas and would never pick up a banana flavored thing, I usually feel the same about blueberry flavored things.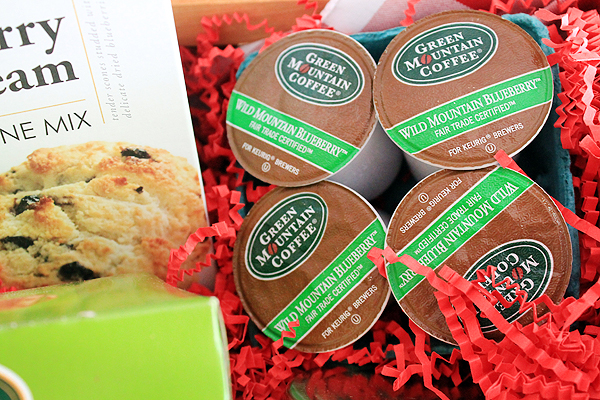 Then, two years ago, James and I were in Vermont, visiting Waterbury and Stowe. He went off for a skiing lesson while I chose to prolong my life by foregoing such an activity. (If you know me in person, you know that I carry my family's clumsiness gene. Skiing and me? Worst. Idea. Ever.) I met my pal Kristen, who works for Green Mountain Coffee, at the local GMC coffee shop there in Waterbury, at their active train station.
The employees on duty at the counter that day convinced me to try the drink of the day, a Wild Mountain Blueberry and whipped cream concoction that plain old blew my socks off.
This month, Green Mountain Coffee is offering Bluebonnets & Brownies readers a fabulous coupon as part of the K-Cup Ambassador Program. From today until September 12th, use the code below to take 15% off all flavored coffees available in K-Cup Portion Packs, including Brew Over Ice blends!
YUMMY-8124

***cannot be used toward Cafe Express orders or gift certificates***
In addition, I've found this handy dandy reference guide really useful every time I place a Cafe Express order. I lean towards medium and light blends, but James prefers the dark roasts. With a guide like this, you can easily choose what you want.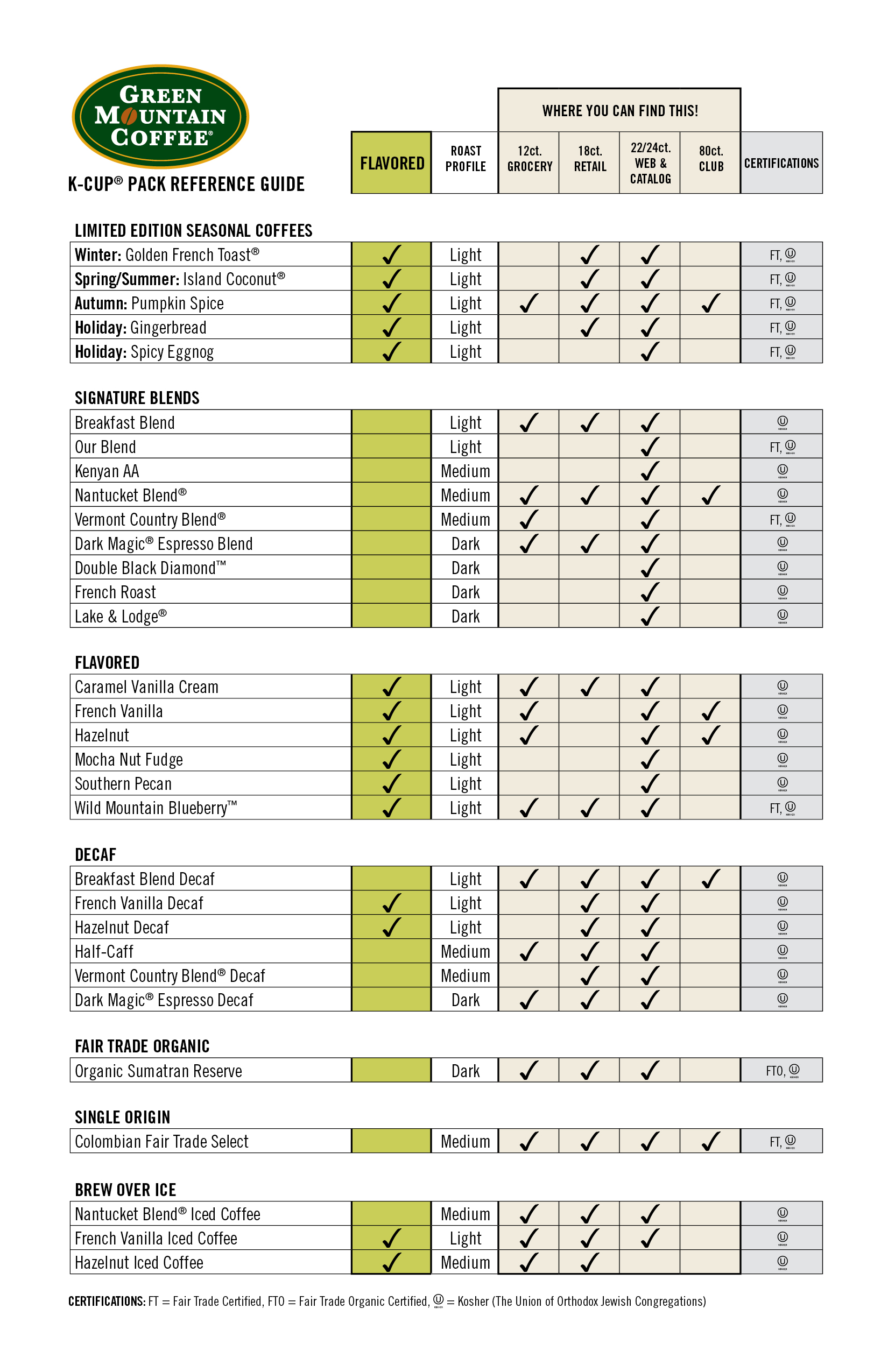 Disclaimer: I am a paid Keurig K-Cup Ambassador. This post is part of that program. However, I have been a long time Green Mountain Coffee and Keurig enthusiast, and all these opinions are my own.[wpurp-searchable-recipe]Green Mountain Coffee Wild Mountain Blueberry – – – [/wpurp-searchable-recipe]