Today I bring to you my last recipe of 2012 for Green Mountain Coffee. It features one of my favorite holiday flavors, Fair Trade Gingerbread Coffee.
I don't know what took me so long to try my hand at whoopie pies, but I watched with envy as my fellow food bloggers around the web made them with ease, posting every flavor under the sun. Let me tell you, boys and girls: the only thing holding me back, was ME.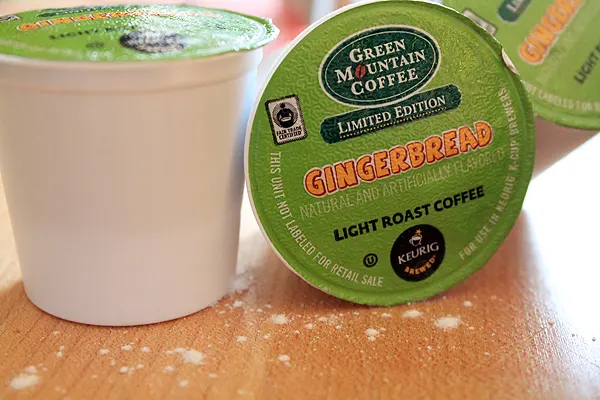 Whoopie pies have to be one of the easiest things to make. You don't need a special pan, despite pan makers' insistence that you do. My first time making these bad boys, I was left with perfect, pillowy round cookies. This is ensured by the use of a cookie scoop to dole out the dough, so that's the only advice I'll give.
You can find my recipe for Fair Trade Gingerbread Whoopie Pies on Green Mountain Coffee's blog today. Go check it out, but then Come right back here and enter to win your own Fair Trade Gingerbread Coffee, and other goodies from Green Mountain Coffee!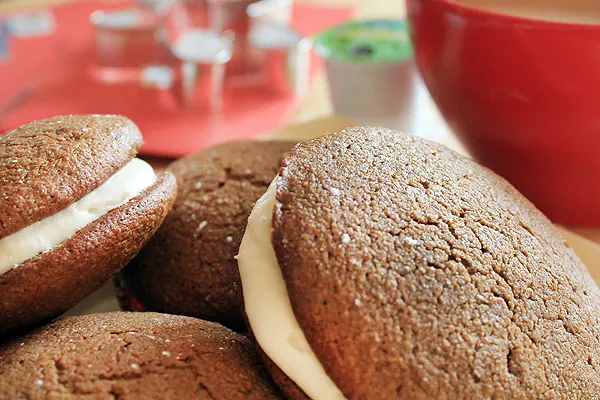 Fair Trade Gingerbread Coffee Holiday Giveaway
(1) 24 ct K-cup packs box of Fair Trade Gingerbread K-Cup® Coffee OR (1) 10oz bag of Fair Trade Gingerbread Coffee (winner's choice)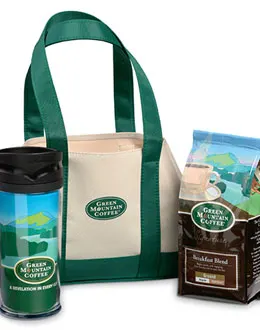 (1) Bagged Coffee and Mug Gift Tote
Here's what you have to do:
Leave a comment on the Fair Trade Gingerbread Coffee Whoopie Pies recipe, telling me and Green Mountain Coffee your own recipe idea for Fair Trade Gingerbread Coffee. Come back here to leave a comment telling me you did so for an entry. (Mandatory)
Please note: Due to an HTML error, this entry was not appearing at first, so up to 12/19 8:04 a.m., if your first entry was to tweet, it will still be counted. From after that time, you must comment on the GMC blog post to be entered in the giveaway.
To get extra entries, you can: