Maybe it's just me, but the arrival of spring weather has me craving fruity, citrusy desserts. In recent years I've developed an increasing love for all things lemon.
When I spotted this recipe for Lemonade Cheesecake on Sargento's website, I knew I had to make it. When it comes to cheesecake, I much prefer fruity additions like cherries, lemon or lime to chocolate or caramel. I'm probably unique in that preference, but there it is.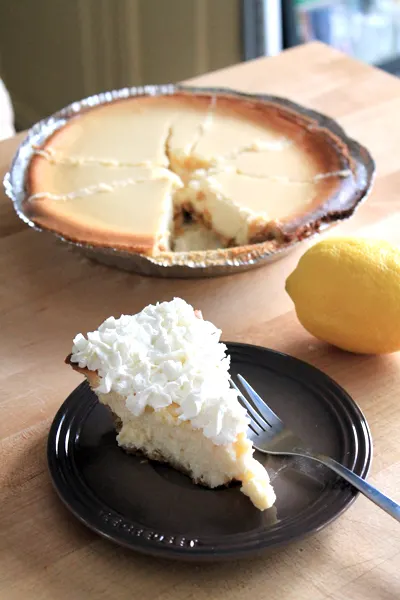 This has to be the simplest cheesecake I have ever prepared. With the use of a food processor, the ingredients came together in approximately 60 seconds. It seriously took longer to preheat the oven than it did to make the cheesecake filling.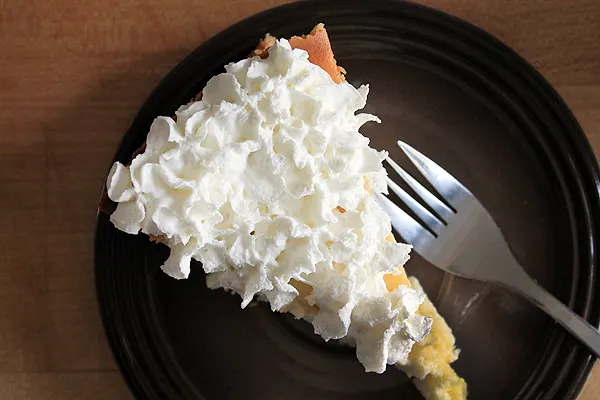 If you've got unexpected company, this exactly the sort of dessert you'd want in your recipe arsenal. Most of the ingredients can be kept on hand, and the resulting dessert will get you compliment after compliment.
Lemonade cheesecake is made with lemonade concentrate and ricotta cheese. The filling bakes up incredibly smooth and creamy. Top it with a little decorative whipped cream and you're ready to rock and roll.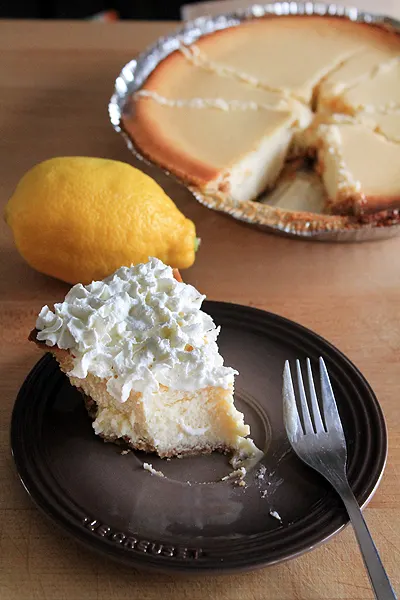 What does Spring have you craving?
Lemonade Cheesecake
From Sargento
Ingredients
2 cups (15 oz.) Sargento® Whole Milk Ricotta Cheese
1 can (6 oz.) frozen lemonade concentrate, thawed
2 eggs
1/2 cup sugar
1/3 cup all-purpose flour
1 (9 oz.) prepared graham cracker pie crust
Whipped Cream for topping (optional)
Directions
Preheat the oven to 350F.
Ready a graham cracker pie crust, removing any plastic packaging and setting it nearby your food processor.
In the bowl of a food processor combine ricotta cheese, thawed lemonade concentrate, (this is a small can of concentrate, not a large one. I nearly made this mistake – use half of a large can), eggs, sugar and flour.
Pulse 4-6 times, then scrape down the sides of the bowl. Pulse again another 4-6 times. The filling should be smooth and thick.
Pour the filling into the prepared pie crust just to the edge. You may have some extra filling depending on the brand of crust you purchase. Discard any extra.
Bake in the oven for approximately 50 minutes, until the filling is set.
Allow to cool completely, then refrigerate for at least 4 hours.
Top with whipped cream if desired, using a decorative piping tip if you like.

Disclaimer: This is a sponsored post written for Sargento. I chose the recipe I wanted to make, and all opinions about Sargento products and the recipe shared are my own. I was compensated for this post.

[wpurp-searchable-recipe]Lemonade Cheesecake – – – [/wpurp-searchable-recipe]