I never expected it to take me this long to introduce you to our little Evan, but his birth and the adventures afterward have proven more.. distracting.. than I ever thought possible.
Our little guy was 10 days late when we all decided enough was enough and served him eviction papers in the form of a pitocin drip.
This isn't exactly how I'd imagined my labor starting, but when you're staring down week 42 of a pregnancy you've waited your entire life for? You make compromises.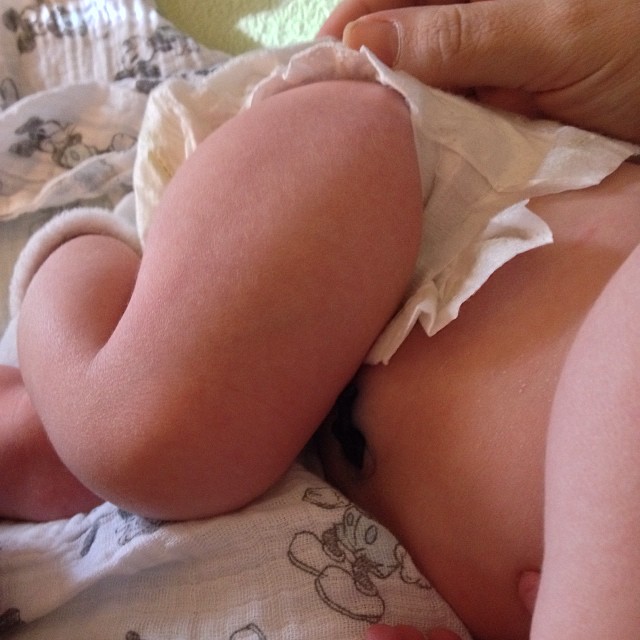 Only, I think maybe EJ was so incredibly comfortable in there, he had no qualms about fighting eviction.
After 20 hours, 3 failed epidural attempts (also something I didn't think I'd go for, but after hour 16, I cried uncle), two doses of IV pain killers that made me crazy loopy, and being stuck at 6 centimeters dilated for hours, we all gave in and decided a c-section was the only way this kiddo would join the world.
Hello, World!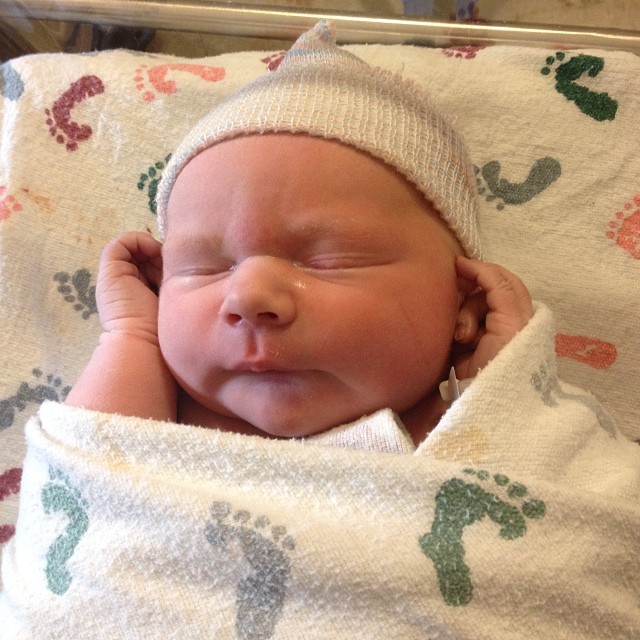 Evan James
October 29th, 2013
9 lbs, 3 oz.
20.5 inches
Since he arrived, there have been lots of photographable moments.
Like snuggling with Daddy in the hospital.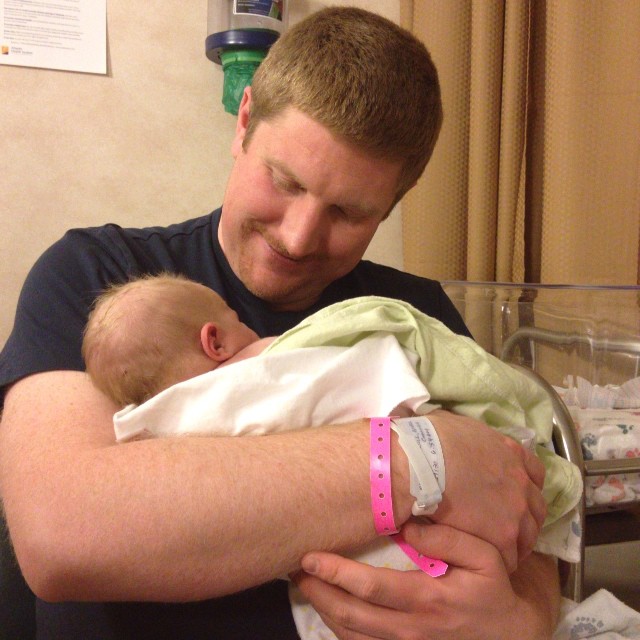 Or coming home on Halloween.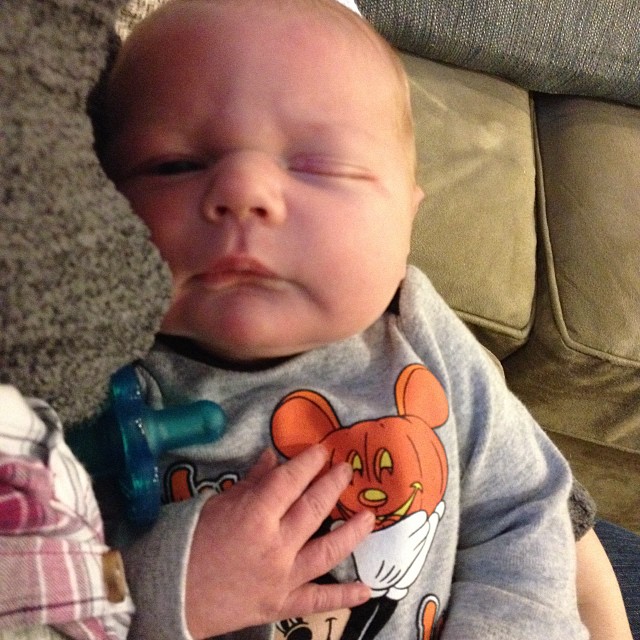 And making kissy faces.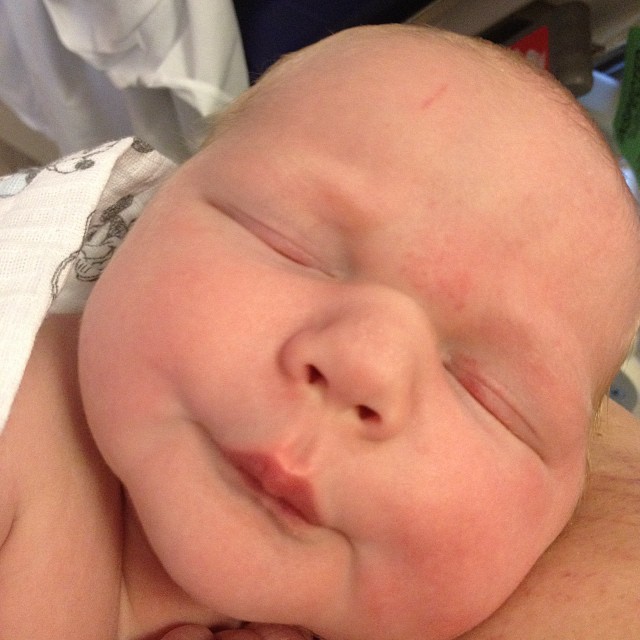 Being harrassed by Mama and Aunt Chellee.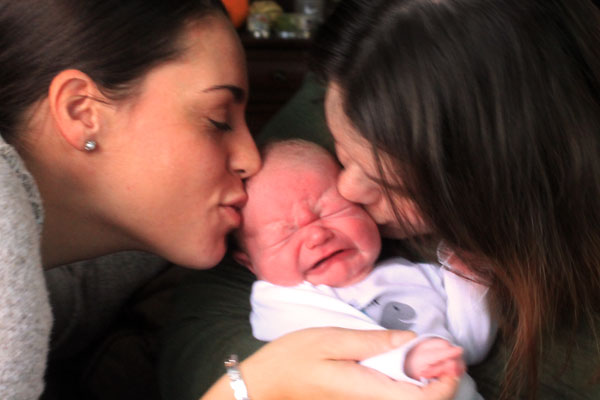 And meeting Granddad, all the way from England, for the first time.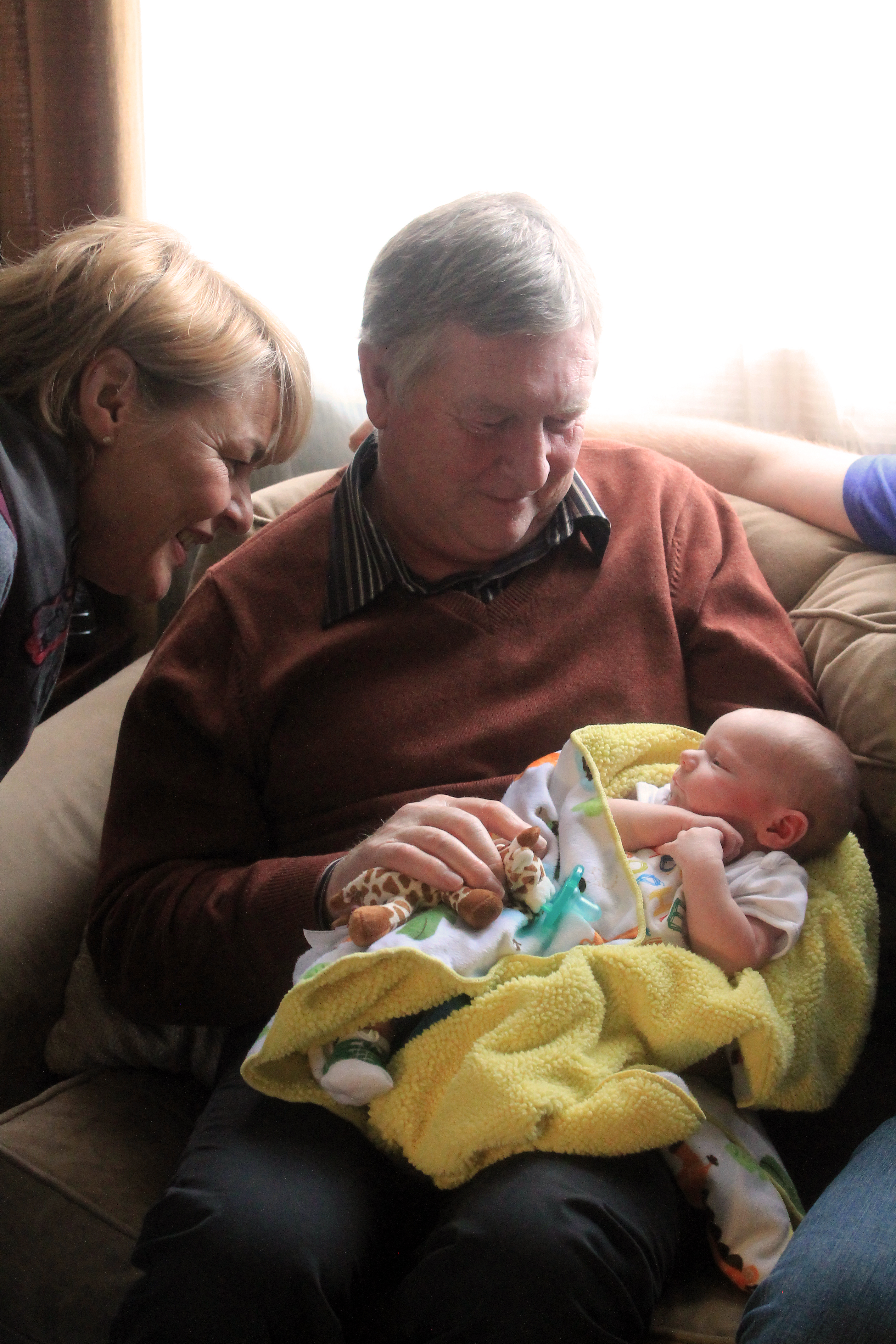 We want to thank everyone for the sweet words, gifts, and well wishes.
We have felt incredibly loved during this momentous change in our lives.
We're settling in, and I promise, there are lots of delicious recipes on the horizon!