This Classic St. Germain Cocktail is perfect for New Year's Eve. Light, bubbly and sweet, it's also great on a Tuesday. Bubbles make everything better.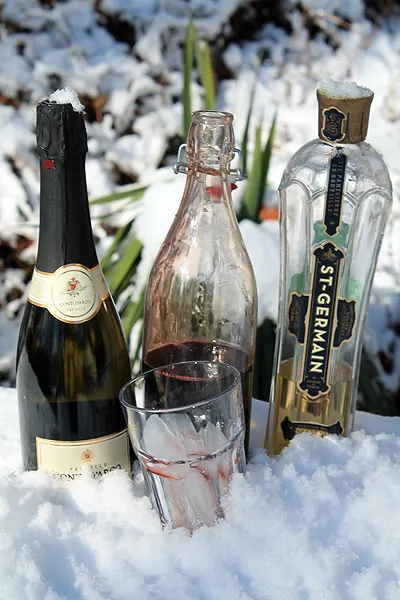 Happy New Year's Day to you! How about a little hair of the dog that bit ya?
If I'm completely honest with you, I planned to post this drink recipe before the turn of the year, but bacon rolls took precedence.
I'm sure you understand. Bacon always comes first.
We picked up a bottle of St. Germain before our cookie swap party in December mainly because I fell in love with the beautiful bottle and the recipe book that came with it.
Turns out it was a fortunate decision, because St. Germain has become my new favorite thing ever.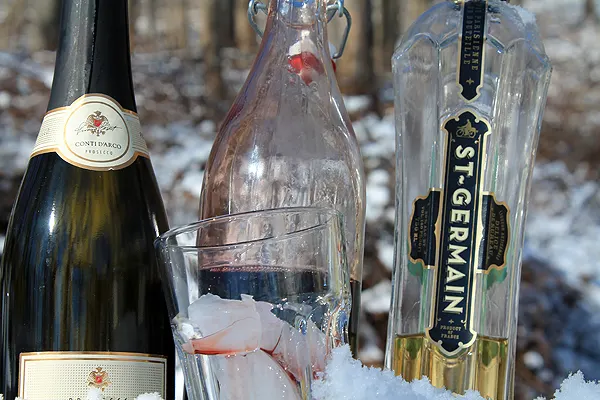 Sweet and slightly floral, the golden liqueur adds a tongue-tapping zing to many cocktails.
This particular cocktail, the Classic, is simple enough: St. Germain, Prosecco, and club soda.
But the Brit and I added our own signature style by stirring in a little homemade grenadine too.
Grenadine gets a bad wrap – that sickly sweet, high fructose corn syrup filled star of Shirley Temples.
Real grenadine, made by your own hands, is a thing of majesty that adds just the right fruity notes to so many cocktails.
Go mix yourself a Classic St. Germain, and toast 2013 one last time before we head to work tomorrow.