Pear Pie Bars are a little bit different than the traditional apple standby. You've got to try them to love them.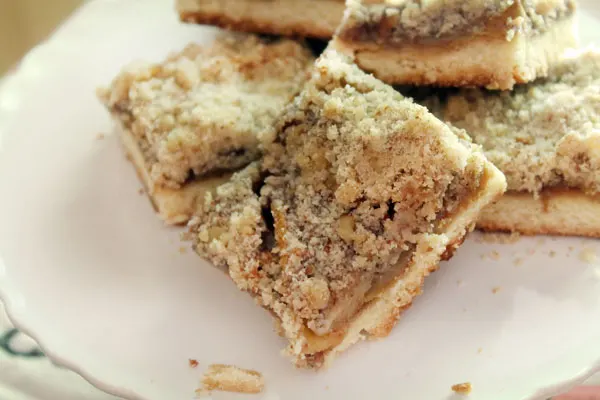 You guys, why isn't Pear Pie a thing? This is what crossed my mind as I bit into my eleventy-fifth Pear Pie Bar the other day.
Think about it – we make apple pie like we breathe air. It's just a given that as soon as the crisp fall weather rolls around, we've got apple pie on the agenda.
But this is the season of pears too. Pears that sometimes offer a depth of flavor apples just can't reach.
Faced with an overabundance of Anjou pears from our CSA, I also had a brand new delicious recipe in my back pocket, courtesy of Megan.
Megan recently started writing a column for Hobby Farms magazine, and when she told me about her Apple Pie Bars, I knew they'd be happening in SOME form in our kitchen.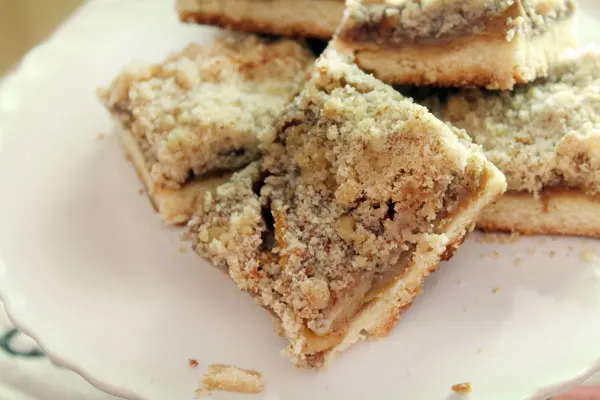 At the time though, I seriously thought it would be with apples! I'm really glad I used pears though.
These Pear Pie Bars are SO good, and a refreshing departure from apple everything that's going to be appearing at dessert time right now.
I had a lot of pears to get rid of, so I sort of doubled Megan's recipe, but not quite.
They need to be eaten within a couple of days, even when being stored in an airtight container, so make sure you've got someone to share them with.
Oh, and a proper pear pie is totally happening in this kitchen soon. It's just too good an idea not to!