For our second Nuts & Bolts post, I want to talk to you about Vanilla Extract.
I will never understand why vanilla extract is sold in such tiny bottles. It is by far the most used of the extract family, and I personally go through a ton of it because I always up the vanilla quotient.
What really frosts my cookies though? How much it costs. Real, honest to goodness, homemade vanilla extract is incredibly cheap to make.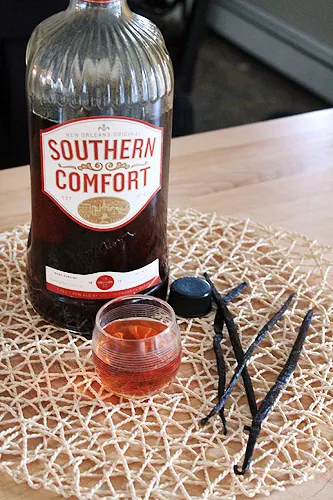 Here's the breakdown:
750 to 1.75 litre Vodka or Bourbon
$9.99 to $13.99
10 Vanilla Beans of your choice
(I have used Madagascar and Mexican with great success)
$12.95-14.95
750 ml = 51 tablespoons
1.75 litres = 118 tablespoons

Average cost of a 16 fl oz bottle of store-bought vanilla extract: $10.00 (32 tablespoons) – cost per tablespoon $.51 cents
Average cost per tablespoon of homemade completely pure vanilla extract: 19-25 cents!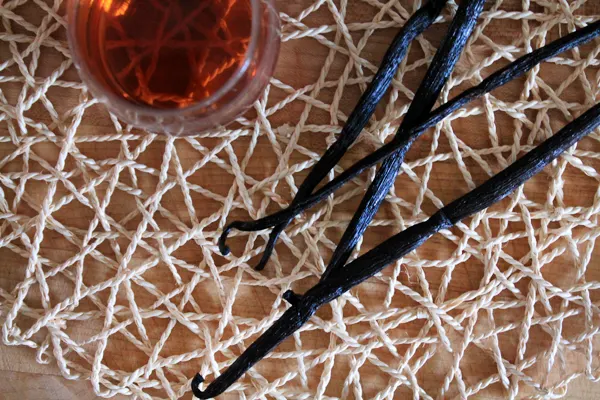 All you need is the 2 ingredients and time. You can start using your homemade vanilla extract as soon as 6 weeks, but the longer it sits, the better it is.
A lot of food bloggers out there suggest preparing a bottle of vanilla extract in time to give away for the holidays as homemade gifts. Now, I'm all for that, but I also see value in simply making a huge bottle of extract for yourself.
Two years ago I made my first bottle of extract. I only just killed it. Value for money, I say!
Homemade Vanilla Extract
Ingredients
750 ml or 1.75 litre of Vodka, Bourbon or Southern Comfort
6-10 fresh vanilla bean pods
Directions
Using a sharp knife (a fish de-boning knife actually works wonders here), slice each vanilla bean pod open length-wise.
Open the bottle of vodka, bourbon, or Southern Comfort. If there is not much room in the bottle, you may need to empty it of a shot or two to make room for the vanilla beans. (Do with those what you will!)
Place the opened vanilla bean pods (6-8 per 750 ml, 10 per 1.75 litre) in the bottle. Replace the cap on the liquor bottle and place the bottle in a dark spot. Mine went at the back of my pantry, and a calendar item went into my phone for 6 weeks in the future to check on it.
If you start out with vodka, the liquor should turn from clear to medium-dark brown in that 6 weeks time, and will get darker as time goes on.
Bourbon and Southern Comfort don't change much in color, but they do make some delicious vanilla extract.
You will have tiny vanilla seeds in your extract as you use it. Don't worry. This is perfectly normal, and in fact, improves the flavor of your recipe.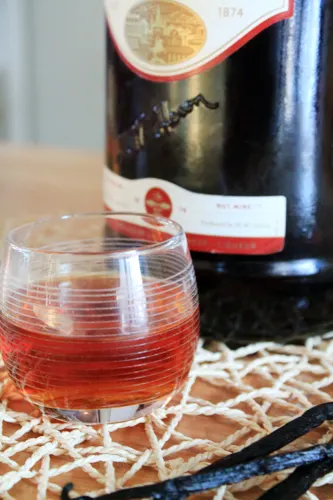 [wpurp-searchable-recipe]Nuts & Bolts: Homemade Vanilla Extract – – – [/wpurp-searchable-recipe]