Chewy Caramel Shortbread Bars are crazy, ridiculous, over-the-top good. You have to make them immediately!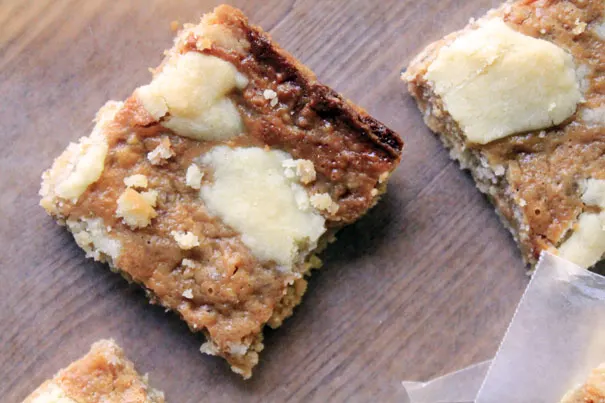 I make no secret of my love for all things Disney. When you've worked for the Mouse, you either form an intense, life-long bond, or never want to set foot on Disney property again.
I fall in the first camp, whole-heartedly.
In college, I got the opportunity to go on the Walt Disney World College Program, a semester-long internship at the Happiest Place on Earth.
My job was randomly selected for me – "merchandise hostess", as well as its location; EPCOT.
To this day, EPCOT is simply my favorite place to be. When I'm having a bad day, there's a moment I go back to.
It's 2002, and the whole of Disney World was celebrating 100 Years of Magic. The most beautiful of parades was at EPCOT, with giant dreamcatcher puppets, and an inspiring message of dreaming big – Tapestry of Dreams.
Each night, I got my dinner break about half an hour before the parade began.
When my break was over, I'd walk out from backstage as the sun set and the parade began.
As golden, pink, and purple hues danced in the sky, in the distance I could hear the beautiful songs from the parade and the laughter of children.
The scent of spiced cinnamon sugar nuts and popcorn wafted through the air, and all around me, children and adults were happy. That very moment in time, it's my happy place.
You might be asking yourself about the term "backstage".
At Disney, every employee is not an employee, but a cast member. We put on a show, no matter our position in the company.
When we are in the parks, we are "onstage". When we are in the cast member-only areas, we are "backstage".
It seems like a silly thing, but I can tell you, it really sets the tone for how you conduct yourself as you interact with "guests" (not customers).
People often think James and I are kinda crazy for going to Disney World so often, especially before we had children.
For my 30th birthday, he got us annual passes, and we went four times that year. It is one of the most memorable years of my life.
I know a lot of people go to Disney and are stressed non-stop, and miserable. To those folks, I say, "You're doing Disney wrong."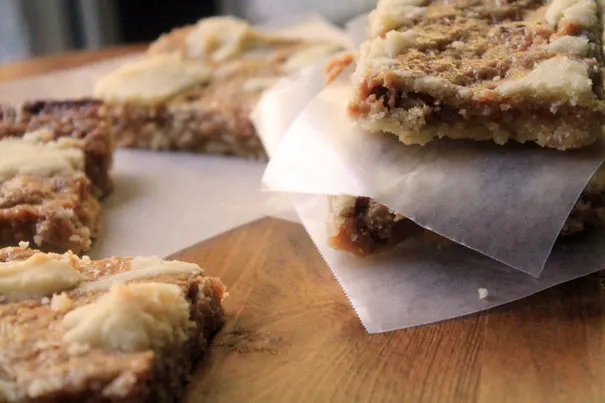 Let me put it this way. I've been more than 15 times in my 33 years. I lived there for 6 months.
And I still have not done everything there is to do at Walt Disney World.
It's simply not possible in a week-long vacation. My advice? Do research.
Pick and choose what's important to your family. Find time to relax by the pool, and take naps.
Hit the parks early, then leave. Go back in the early evening, and stay late. It will be the best vacation of your life that way.
Where else can you spend the days riding rides, or eating your way through a park full of delicious, not-theme-park-food, have wonderful wines or cocktails, and then get on a bus to be delivered back to your well-appointed hotel room? That, my friends, is how you do Disney.
Speaking of food, last year, Werther's, that famous caramel company, opened the Karamell-Küche, or Caramel Kitchen, in EPCOT's German pavilion.
Caramel is like my favorite flavor ever, so to say I was excited about this addition to the pavilion is an understatement.
If it can be covered in caramel, they do it here. From apples to popcorn, pretzel sticks to fudge, you'll find it covered in Werther's original caramel in this shop.
They also make all sorts of baked treats, including these amazing Chewy Caramel Shortbread Bars.
Even if you've never had them, or been to Disney World, one bite, and I'm pretty sure you'll feel the magic.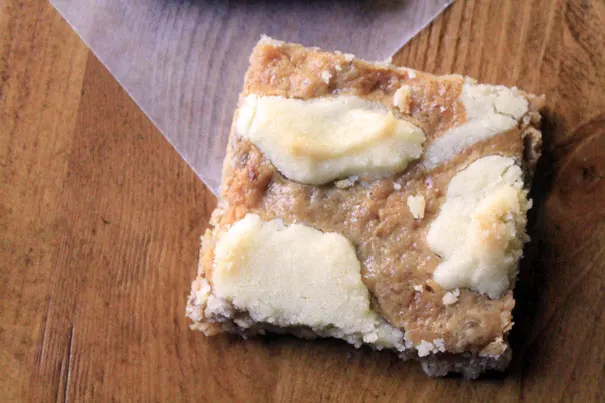 Why have I spent today's blog post waxing poetic about Disney? 85 years ago today, Steamboat Willie premiered.
Happy Birthday, Mickey and Minnie!