This Cheesecake Factory White Chicken Chili recipe is the homemade version of our favorite dish on the restaurant's menu. We love it!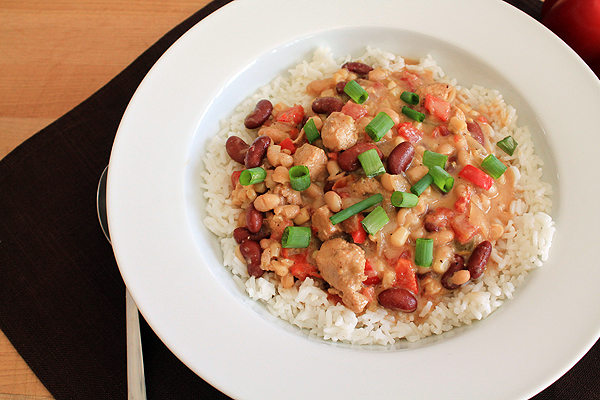 Are you a Big Bang Theory fan? If you are, you'll get this post more than others.
Recently, James's best friend from high school, the fellow that introduced us to each other all those years ago, came for a visit.
Mark brought with him his new bride, the lovely Heather, or as she's affectionately known, Penny.
They celebrated their honeymoon throughout Canada and the NYC area, somewhat just to come hang out with us! On their honeymoon!
That's love, people. And family. Welcome to our family, Penny. We're so glad to have you.
We did all the requisite NYC sight seeing and endless eating you can imagine, but one request gave James and me a pause and a chuckle.
They insisted we go to a Cheesecake Factory at some point during their trip. They didn't care when, or which location, we just had to go.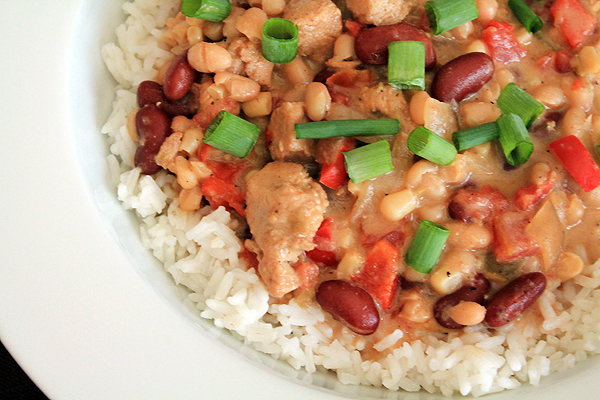 The reason behind their fascination with this ginormous chain is completely to do with the television show The Big Bang Theory, where the group of friends on the show tends to eat at least once a week, and where the main female lead works.

Not going to lie, James and I enjoy eating at this chain restaurant on occasion. Their molasses oatmeal bread is divine, and James could eat their White Chicken Chili every day of the week and be happy. That this chili appears on their "Skinnylicious" menu only makes him love it more.
We've been back several times to eat the chili so I could analyze it for recreation at home. At least, that's the excuse James and I kept telling ourselves!
It's a chili that is definitely full of flavor, and comes together quickly. But like most chilis, the longer you let it sit, the better it will taste.
So make it a day ahead of time, or make a double batch so you have leftovers all week. It's also great for going straight in the freezer.
What makes this chili so delicious? I like to think it's a combination of all those fabulous spices: cumin, chili powder, garlic and onion, with the background notes of navy beans and juicy chicken.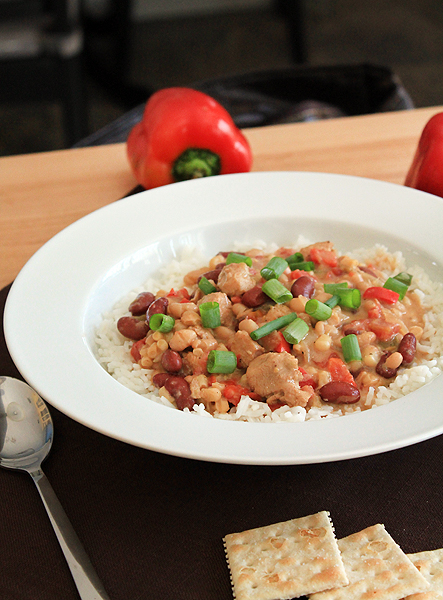 We added red kidney beans to ours simply because I felt it needed a second can of beans, and we didn't have more navy beans on hand.
Feel free to switch out the red kidney beans for more navy beans if it strikes your fancy. I also added white shoepeg corn because I love corn in chili. Feel free to omit it if that's not your thing.
As Sheldon says, Bazinga! There's your dinner.