Dear Internet: I would like you to know that I have solved the KFC recipe mystery. Well, kinda. Let me explain..
See, a while back, I went to BlogHerFood in San Francisco. And while we were there, we ate lots of yummy food from all over. But I'm a card carrying snacker, and one of my favorites from the whole weekend were the Popchips.
They're super crunchy, like normal potato chips. But they have hardly any fat. How? Jeeze, I don't really know.. something about pressure cooking. That's where they get their name. They're cooked under pressure until they just *pop*. What I do know is they're super delicious. I've had original, sour cream and onion, and salt and pepper flavors.
It's that last flavor that had me thinking how I could eat these little suckers beyond snacking, even before I got home from San Francisco.
When I was a kid, my mom sometimes made baked chicken using saltines for a coating. We were NOT a shake 'n bake family, but oh how I wanted to be! The little girl in that commercial looked so happy shaking the bag. But no, my mom stuck with Saltines. And I love Saltines, but not on baked chicken. Still, something about these perfectly peppery chips had me thinking of that baked chicken again.
Here's what I was *not* prepared for, people. When my experiment of Popchip coated chicken came out of the oven, and we took our first bites, both James and I were struck by the overwhelming guilty feeling of eating America's guilty pleasure fast food fried chicken, i.e. Kentucky Fried Chicken. But our guilt was misplaced because not a single thing about the chicken is fried. Yet here we were, with perfectly crispy, perfectly wonderful, as-far-as-my-mouth-knows-fried chicken. Hooray!
Because I want you to know the deliciousness that is Popchip Chicken, Popchips and I are giving away a case of their delicious snacks. You'll get the multipack – but imagine what you can do with that! This same recipe with the barbecue flavor. Or green bean casserole at Thanksgiving with the salt and pepper flavor. Or your favorite baked mac and cheese with the cheddar flavor to top it instead of bread crumbs. The possibilities are endless.
Or, and I'm goin' out on a limb here, you could just stash 'em in your lunchbox for a month's worth of lunchtime treats. That's what I'll be doing with the rest of mine. Until I start craving this chicken again. Which might be sooner than you think. I've already had it twice this week.
Below is the recipe, and after that, the details of the giveaway.
Perfectly Peppery Popchip Chicken
for two – can be easily doubled or tripled
2 skinless chicken breasts, or 5 chicken skin-on drumsticks
1 1/2 c. salt & pepper flavor popchips
1 egg
splash of cream or half and half
McCormick's Season-All seasoning
salt & pepper to taste
Begin by preheating the oven to 375F. Next, set up an assembly line for your chicken. One bowl or shallow dish with whisked egg-cream mixture, a second with crushed Popchips. I've made this twice now, and first just crushed them in a ziploc with a rolling pin. The second time I used a food processor. Both seemed to work well, but if you want a finer crumb, use the food processor. Add a sprinkle of Season-All to the crushed Popchips. Also, season your raw chicken with it lightly.
Next, dip your raw chicken into the egg wash, then dip it into the Popchips, coating completely. You may repeat if you want your chicken to be extra crunchy.
Place on a cooling rack that has been placed on top of a cookie sheet and sprayed with cooking spray. Baking chicken on a cooling rack allows the hot air to surround the chicken while it bakes, and will result in crunchy chicken all over, not just on top.
Bake for 45 minutes, or until chicken's internal temperature reads 165F with a meat thermometer. We served our chicken with brussels sprouts and our favorite mac and cheese.

To win a case of assorted Popchips:
1) Like Popchips on Facebook.
2) Leave a comment telling me your favorite Popchip flavor, or which one you want to try – and confirm that you have liked Popchips on Facebook.
For more chances to win:
3) Follow @Popchips on twitter. (Leave another comment for this to count)
4) Follow @BluebonnetBaker on twitter. (Leave another comment for this to count)
5) Tweet the following, without quotes: "I just entered to win a case of @Popchips from @BluebonnetBaker. Yum! http://su.pr/2sZCe6 #giveaway #recipe" (Leave another comment for this to count)
Contest only open to US residents.
Winner will be selected via Random.org and announced on Friday, November 12th. He or she will be contacted that day via email and have 3 days to respond before a new winner is chosen via Random.org.
---
We have a winner! Congratulations to Vanessa Noble, commenter #5! Vanessa, I hope you truly enjoy your Popchips, whether it's snacking, or baking chicken. They're delicious little morsels of win, for sure!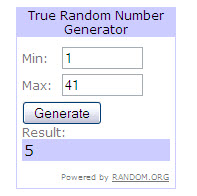 [wpurp-searchable-recipe]Perfectly Peppery Popchip Chicken and a Giveaway! – – – [/wpurp-searchable-recipe]