Hey y'all – I'm popping in quickly just to say a few things. Once Sandy has come and gone, we'll be back to our regularly scheduled recipes and silly musings.
If you've read B&B for any length of time, you might know that we live in Central New Jersey.. right in the path of this massive storm. The husband and I are much more prepared for Sandy than we were for Irene. We have a generator now, and tons of water, and we've managed to make sure BOTH the cars will be safe this time.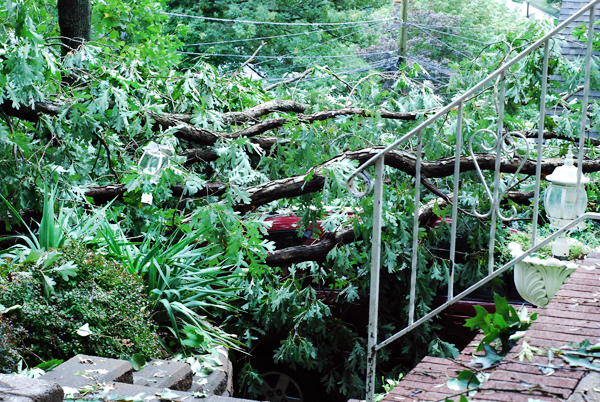 The biggest worry for us is the forest of trees that surround our house. I'm praying to any deity that will listen for them all to stay upright this time. We only just finished the repairs from Irene! I'm also praying that folks heed Newark's mayor, Cory Booker's tweet; "Please embrace caution and common sense today. Safety is the primary concern. Conditions will significantly deteriorate throughout the day."

James and I did most of our preparation in the days before the weekend, knowing that neither of us deals with stressed-out crowds very well. We did make one last field trip yesterday, and it was mostly for vanity: FamilyFun Magazine's November issue hit the stands recently, and yours truly is, for the very first time, in print.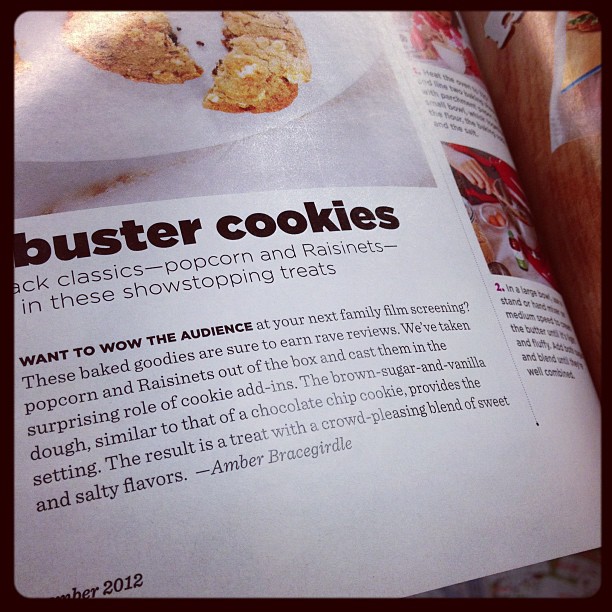 FamilyFun Magazine contacted me to run a version of my Movie Theatre Cookies recipe, which they have redubbed "Blockbuster Cookies".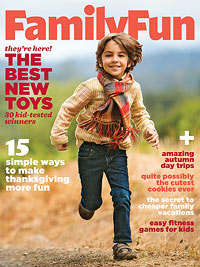 I cannot tell a lie. I totally bought my mom a copy of the magazine. It's a heady thing, seeing your name in print, in a nationally distributed magazine. I may have done a little happy dance, right there in the middle of Barnes and Noble.
So okay, everybody – if you're in Sandy's path, stay safe and dry. Remember that everything beyond your family members and pets is just stuff.
And hey, when we all resurface, if you happen to like FamilyFun Magazine, it'd be totally awesome if you picked up a copy. We don't even have kids, and I read the magazine from cover to cover. There's some great recipes in there! (Ha – and I mean the ones that aren't mine!)[wpurp-searchable-recipe]Hurricane Sandy and FamilyFun Magazine – – – [/wpurp-searchable-recipe]