The past few weeks I've played around with a weekly round up of all the awesome things I've seen on the Interwebs. It's for me as much as you, because I'm rubbish at keeping proper Pinterest boards!
In England, when you really like something, most folks would say they "fancy" it instead. A Feast of Fancy it is! I'm talking all kinds of feasts though – not just food.

First up:
Do you know who Nikola Tesla is? We have a lot to thank him for. Far more than Thomas Edison, even. Matthew Inman, the guy behind The Oatmeal, has written many times about why he admires Nikola Tesla.
When he found out that the land Tesla's laboratory sits on was up for sale and possible demolition, he went to work. His campaign to save the lab and surrounding land and build a museum in Tesla's honor has currently raised over 1.1 million dollars, in just 10 days. He raised $400K in the first 20 hours, and managed to crash the Indiegogo servers!
The fundraiser will remain open for 34 more days, and all additional funds raised will go to building the actual museum. (The first $850,000 was simply to be able to bid on the land.) PC Magazine also wrote a really cool article about it.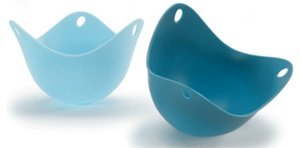 I found and fell in love with these egg poacher cups at Crate & Barrel. Simply boil half an inch of water in a sauce pan, spray some cooking spray into each cup, then crack eggs into each and float it in the water. Cover the pot, turn the heat down to low and cook for five minutes. Perfect poached eggs! As someone who has tried many times and failed just as many to poach eggs the old fashioned way, I'm pretty much in love.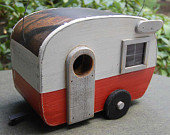 My parents recently moved into a new house – their first new house in about 28 years. When they moved, Mom left behind most of her birdhouses, so I got them a new one as a housewarming gift. How stinkin' adorable are these bird-friendly Airstreams?!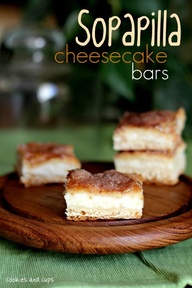 Shelly from Cookies & Cups is seriously one of the cutest, sweetest people I've ever had dinner with. We shared a silly amount of appetizers and desserts at the Grand Luxe in Paramus, NJ, this past week. You should totally make this Sopapilla Cheesecake from her site, because it's like all my favorite things wrapped into one gorgeous dessert.
What caught your fancy last week?
[wpurp-searchable-recipe]Feast of Fancy :: 1 – – – [/wpurp-searchable-recipe]