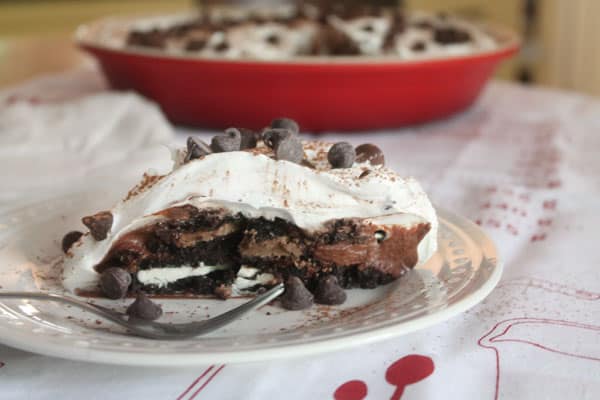 Dear Internet: I have made a refrigerator pie to end all refrigerator pies.
Meet Double Black Diamond Pudding Pie.
Layers of Newman's Own chocolate sandwich cookies soaked in dark and dangerous coffee, rich chocolate pudding made with more of that coffee, and luscious whipped cream are topped with dark and milk chocolate chips.
When left to sit overnight, this pie turns into something really special.
You should know by now that most of what appears on this site eventually ends up in my husband's office to share the wealth of consumption.
But this Double Black Diamond Pudding Pie?
James refused to take it to work. Flat out refused.
He said it was too good, and he wanted it all for himself.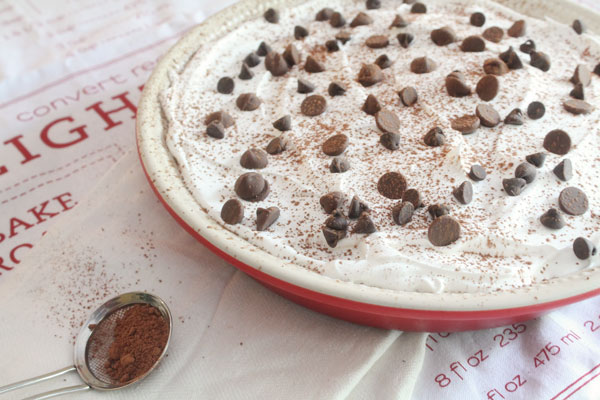 The name for this pie comes from the coffee blend used in the recipe, Green Mountain Coffee's Double Black Diamond.
Double Black Diamond is extra bold. When I say extra bold, I mean it.
This is coffee that I think could easily stand stead for espresso. It'll wake ya up, that's for sure!
Double Black Diamond gets its name from the most difficult skiing trails in Vermont.
Double Black Diamond trails are known to be only for true experts and lovers of skiing.
The same goes for this coffee.