Dark Chocolate Coffee Brownies are any coffee lover's dream. The marriage of coffee and chocolate couldn't be more solid or romantic.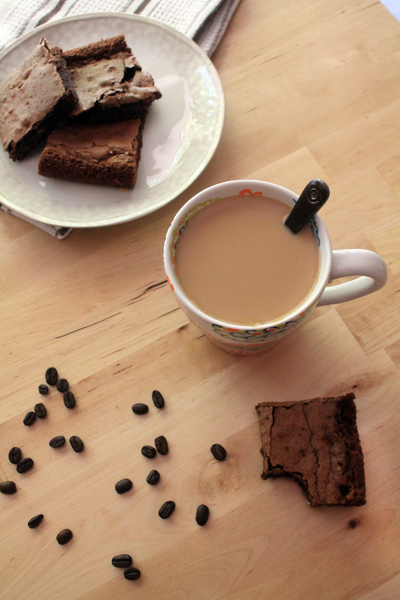 I'm a big fan of all things chocolate and all things coffee. Combine them and I'm head over heels – you only need to look at my very favorite cake of all time, Chocolate Mayonnaise Cake, to know it's true.
When the folks at Fair Trade asked if I'd like to talk about Fair Trade and develop a recipe using some Fair Trade products, you know I was on board.
I've done so for years now, because I believe in Fair Trade. (Don't miss my Fair Trade Chocolate and Cranberry Muffins and Fair Trade Breakfast Bread!)
I believe in making our world better, in leaving it better than the way we came into it. I think I should do whatever I can to show Evan helping people is important – even little things like choosing one brand of tea, coffee, chocolate, or bananas over another.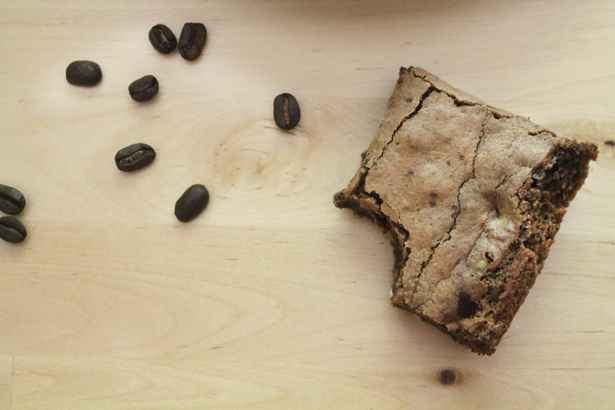 Quite simply, because of the people.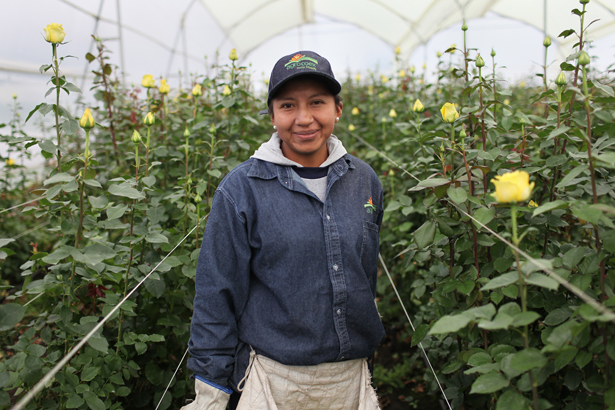 I'd like to introduce you to Maria Quishpe.
Maria is a new mom, she just had a baby in the last eight weeks.
But she's also a Fair Trade farmer in Latacunga, Cotopaxi, Ecuador – of Fair Trade Certified roses.
She's president of the Fair Trade Prize committee, and this is her third term doing so.
She completed her high school equivalent degree through a Fair Trade scholarship.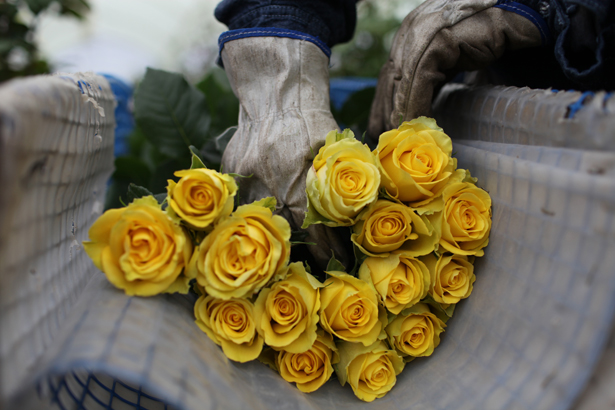 "Our main focus right now is the housing project for 200 families [of Agrocoex employees] in Latacunga. I ask that you please continue to buy our flowers, as each rose represents a step towards our collective dream of improved housing. Each rose is gathered with lots of love. I want to end my presidency with the housing dream as a reality."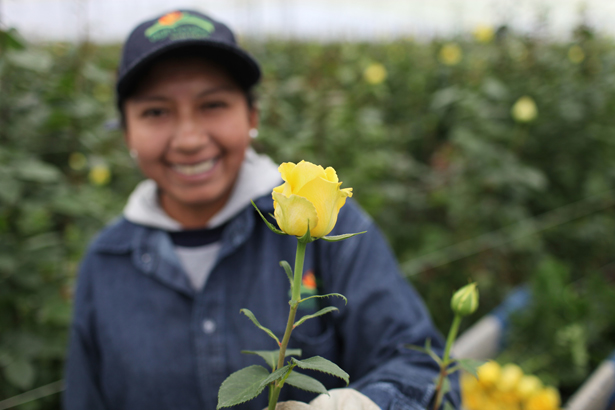 If I could, I'd sit down with Maria over a cup of Fair Trade coffee.
She might let me cuddle her newborn, I'd tell her what she already knows – treasure it, it goes by fast.
And I'd share these Dark Chocolate Coffee Brownies with her. Because even with a language barrier, we all speak the language of chocolate.