My well documented addiction affinity for coffee is not always without its perils: sometimes we spend more on coffee in a month than I'm really prepared to admit to the world, let alone myself. Coffee is one of those things in life that it's worth shelling out the cash to get the best of, like cheese or fine wine.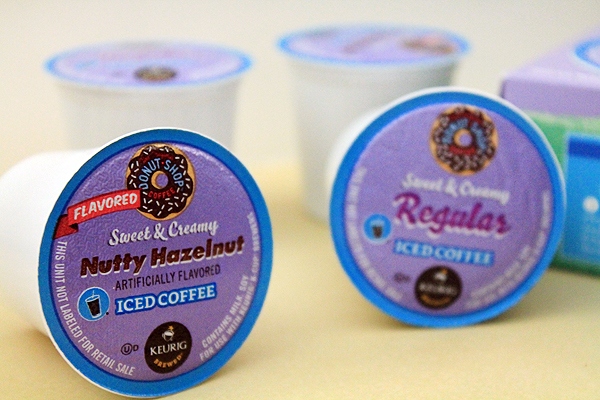 Recently I had the opportunity to go to a few Keurig PR events in and around New York City, including one where I got treated to a cold stone massage. It might sound a little disconcerting, but where a hot stone massage is relaxing, a cold stone massage is invigorating. Trust me. I was more awake than I'd been in weeks!
At that same event, I got to see a magnificent ice sculpture where the artist actually froze a Mini Plus Keurig in the ice, and got to sip on the newest flavor in the Donut Shop line, Sweet & Creamy Iced Coffee. Sweet & Creamy comes in two flavors: Regular and Nutty Hazelnut.


When my Café Express shipment arrived this month with a box full of my favorite Nantucket Blend Iced Coffee k-cup packs, plus a sample pack of the new Sweet & Creamy flavors and a swanky free tumbler, I was pretty stoked. I really want you guys to get in on the free stuff action!
These k-cup packs are awesome for Summer. They have everything you need for a perfect iced coffee – the milk and sugar is already added to the perfect level of sweetness. All you have to do is fill a Brew Over Ice tumbler with ice and press that shiny blue button on your Keurig. In minutes, you'll have an iced coffee worthy of the $5.60 you'd pay for it anywhere else, for a fraction of the cost.
The reason I'm bringing this up to you right now is that Green Mountain Coffee has a huge 4th of July Sale going on. Not only can you get 15% off everything in the store, there's free shipping AND a free tumbler when you purchase any Brew Over Ice K-Cup Packs.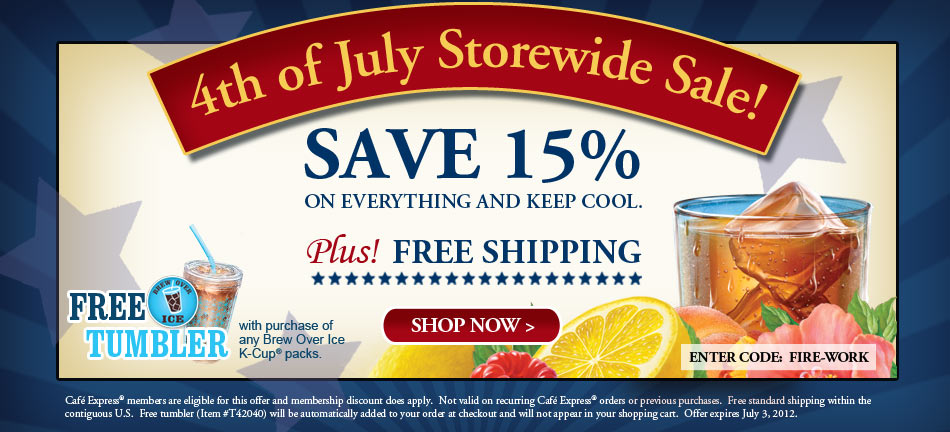 That's one heck of a Sweet (and creamy!) deal!
Disclaimer: I am a Keurig K-Cup Ambassador. However, this post was instigated by me and is not part of my ambassadorship. I received free samples of the Brew Over Ice Sweet & Creamy k-cup packs at the Keurig events I've attended, and in my regular, paid-for-by-me Café Express order from Green Mountain Coffee. All opinions and experiences are my own. [wpurp-searchable-recipe]Donut Shop Sweet & Creamy Iced Coffee – – – [/wpurp-searchable-recipe]