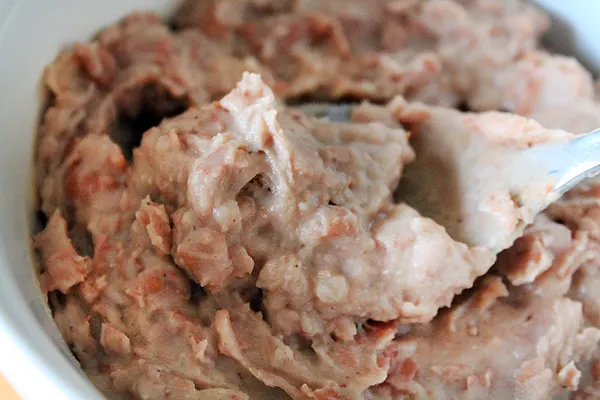 I'm a little bit embarrassed. I've regularly purchased canned or freeze dried refried beans for years. Of course I knew on a high level that refried beans weren't hard to make, but I still had a mental block that it was an added step on the way to tacos that I didn't need to take.
I feel pretty silly. For a start, the minute I started cooking the beans, my entire kitchen filled with the scents of every Mexican restaurant I've ever frequented in San Antonio – in other words, my kitchen filled with the scents of home.

Making your own refried beans is way easier than you imagine. It honestly didn't take me any longer than heating up canned refried beans would. And I got to customize the flavor in the beans to exactly my liking. Truth be told, they tasted more like restaurant refried beans than anything I've ever managed previously.
If you want a true taste of Tex-Mex, skip the canned refried beans, and make your own. You still start with a can, but you can make them as spicy as you want, as garlicky as you want, and as creamy as you want with minimal effort. It's worth that effort, trust me.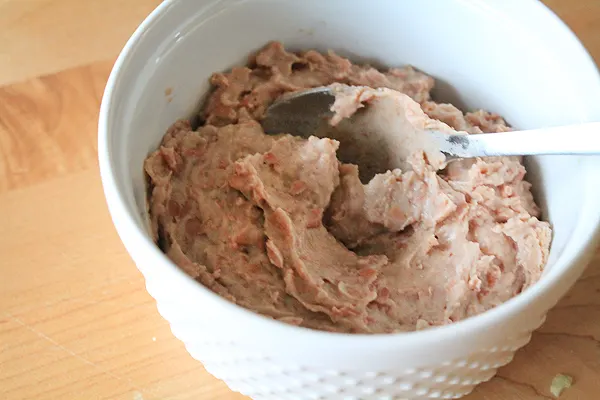 Homemade Refried Beans
Ingredients
1 15 oz can pinto beans
1 teaspoon garlic powder
1 teaspoon onion powder
salt and pepper to taste
1 jalapeño pepper, minced (optional)
1 tablespoon canola oil
1/8 cup half and half (optional)
Cotija Cheese to taste (optional)
Directions
In a medium bowl, empty one 15 oz cans of pinto beans. Do not drain liquid before adding.
Use a large spoon or a potato masher to mash beans to desired consistency. Add garlic powder, onion powder, salt, pepper, and jalapeño if using, and stir to combine evenly.
Heat a frying pan over medium heat. When the pan is hot, add canola oil. When the canola oil slides easily across the pan, add the bean mixture directly to the pan.
Stir the beans immediately and often as liquid cooks down. If you'd like your beans to be creamy, stir in the half and half and allow to just heat through before removing from heat.
Top with cotija cheese, then enjoy with fajitas, your favorite breakfast tacos, tostadas, quesadillas, or enchiladas.

[wpurp-searchable-recipe]Homemade Refried Beans – – – [/wpurp-searchable-recipe]