Today is a special day – it's my best friend Jamie's birthday. I'm letting her sweet baby girl and favorite guy take over B&B today for an adorable birthday message. Happy Birthday, Jamie. I love ya, girl!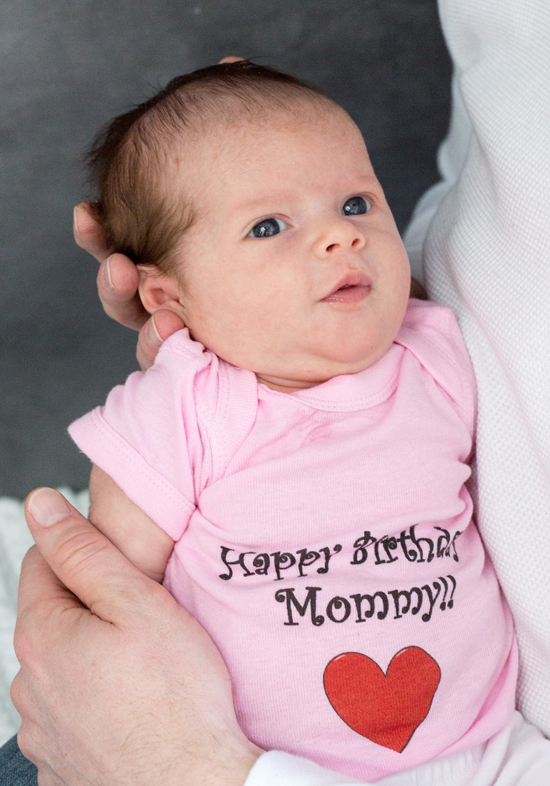 Hi Mommy!
Happy Happy Birthday! Dad and I thought really hard on what to get you this year for your birthday, but Mom, you have everything!
So Dad told me that he was going to buy me this awesome onesie for me to wear on your birthday! And since you love to blog and take pictures, he said that we were going to take pics, bake, and blog for you today!
I also want to tell you, on your special day…
That I love you so much, Mom. Because of you, I am perfect! You did such a good job baking me in your oven, now thanks to you, I'm so stinkin' cute!
Thank you for bringing me into this world. I have so much to look forward to, being your daughter. I can't wait to shop with you, play dress up and put make up on with you, cook and bake with you, and maybe one day, even start a blog.
You are my idol, Mama, and I want to grow up to be just like you. Have a happy day filled with laughs and love.
Daddy and I love you so much! You mean the world to us!
Love your baby bird,
Elle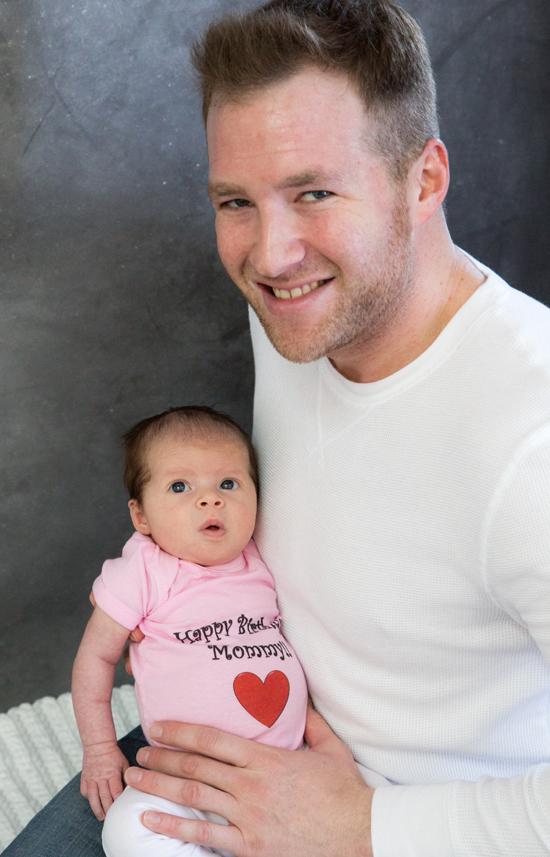 Jamie,
Happy Birthday! This year, I wanted to give you something that you would be able to have and share for a lifetime.
And since you have everything, like Elle said, racking my brain for a tangible gift was difficult.
I thought of this post for you, so that Elle and I, along with your blogging family, can tell you how much you mean to us all, but especially me…
I know you're not one for mushiness, and although I am, I'll keep the "mush" to a minimum.
However, trying to filter romantic jargon in writing is very difficult for me, so at this time, for this year, I'd like for you to listen to this song.
The words articulate exactly how I feel about you, us, and our little family. I want you to listen to the words, and imagine that I'm saying, or singing, them to you…
Thank you, John Legend. I couldn't have said it better; All of me loves all of you, Jamie.
I'm so thankful that you were born into this world, so that we could share our lives with each other for the rest of our lives.
I appreciate everything you do for me, Elle, and our family. Thank you for being you, a strong independent woman who has the world's biggest heart.
I look forward to many, many years of thinking of gifts for you, and trying to top them each year!
For your birthday treat, I chose to make my grandma's Famous Filled Cupcakes.
As you know, my grandma was one of the most special people in my life when she was alive.
The bond that she and I formed is one that I'll cherish forever. I loved her passion for food, and her baking and cooking was the absolute best.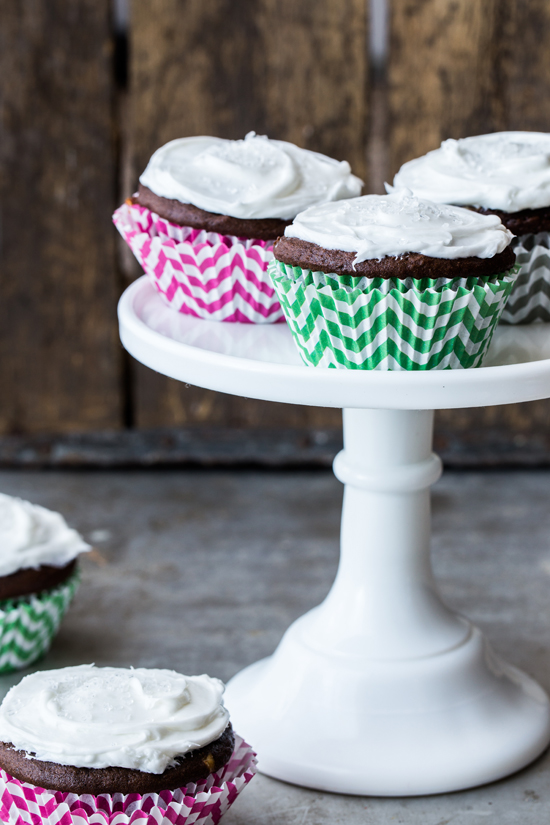 I remember when we first started dating; these cupcakes were the first dessert you made for me.
Little did you know, that moment was very special, as I saw a hint of my grandma, in you.
Ever since that day, I have seen small glimpses of my grandma's wit, humor, and the passion that she had for cooking and baking whenever you are in your element in the kitchen.
I truly believe that she, in some way, had a hand in our fate of being together. She would've loved you and Elle so much.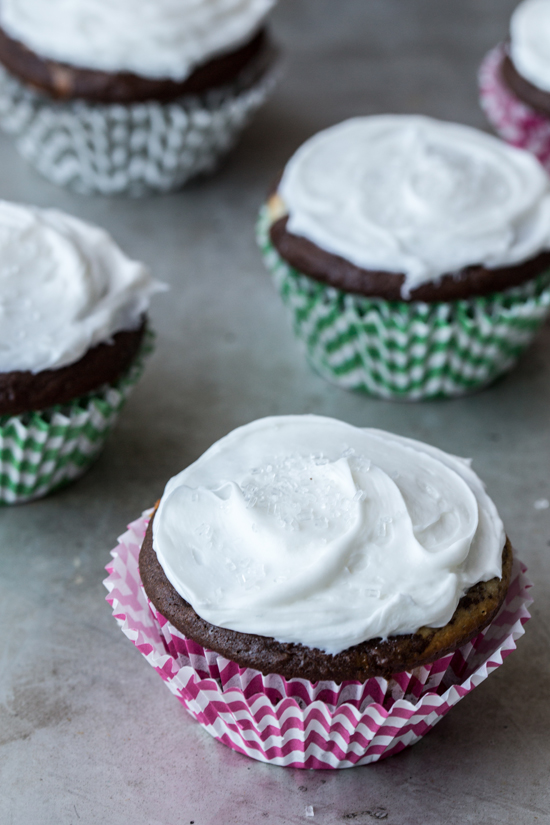 These cupcakes are extremely delicious, especially after a few hours of "chilling", and are the exclamation point to any birthday celebration.
And of course, they were made with extra T.L.C, which makes them my #1 birthday treat. I hope you and your blogging friends enjoy these as much as I know we are going to!
Lastly, I need to give a huge thank you to Amber and Emily for all of their help and expertise on this gift for Jamie. Without your help, this was only an idea.
Lord knows I would have no clue on where to even start, but thanks to you guys, I have to say that this is probably the best birthday gift I've ever given anyone.
Thank you for not only your help on Jamie's gift, but for being such good friends and colleagues to Jamie.
It's very assuring to know that she is surrounded by such good people with big hearts! Thanks so much!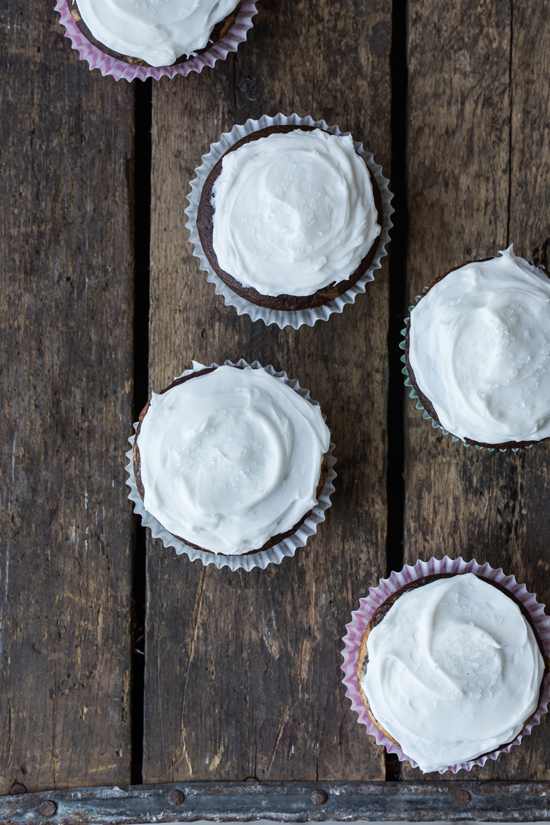 Just a few sweet birthday notes and recipes for you, Jamie:
Emily's Mini Key Lime Cheesecakes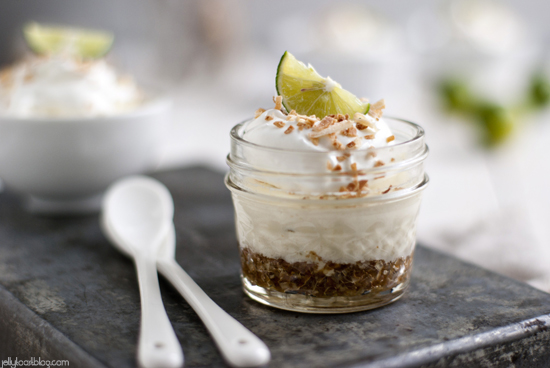 Happy Birthday, Jamie! You're one of the most kind and talented ladies that I know and I'm so glad to be able to call you my friend. I hope you have an awesome day filled with cheesecake and sweet little baby snuggles! You're the best!
~ Em
Homemade Confetti Cake with Cotton Candy Cloud Frosting from Kristan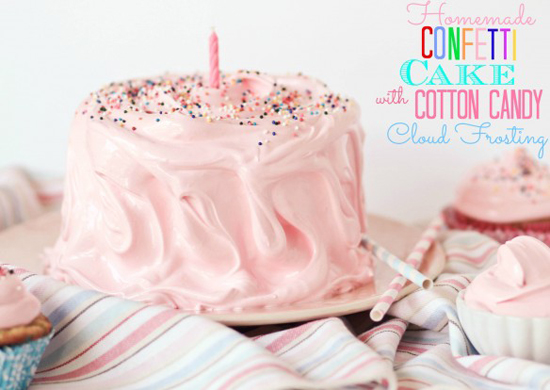 Jamie, I truly hope you have a fabulous birthday. Your first with your new family!! Give that baby extra special snuggles and know I wish I could give you a big piece of this cake!!
xoxo
Kristan
My Gaga's Chocolate Mayonnaise Cake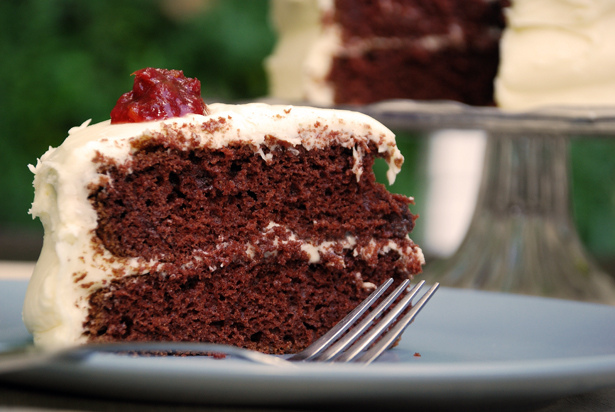 Jamie, you know this is my favorite chocolate cake in the world, most of all because it was my grandfather's recipe. I wish we could share a slice and a cup of coffee today, while our babies got to hang out on the floor together. I hope you like your surprise. Love you to the ends of the earth, girl!
Ams x
Shelly's Easy Chocolate Buttercream Frosting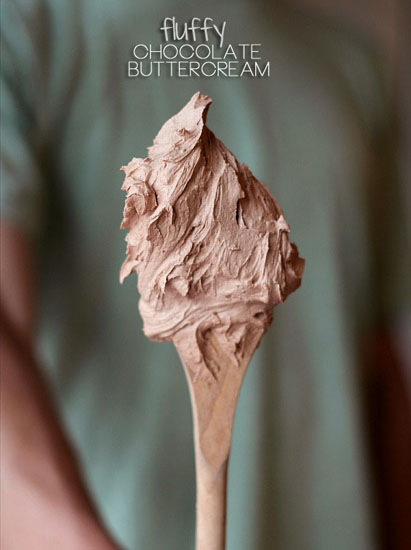 Jamie, I'm wishing you the happiest of birthdays! It's your first as a mama, so I know it'll be one you always remember. I hope you get spoiled rotten!
~ Shelly[wpurp-searchable-recipe]Happy Birthday, Jamie! – – – [/wpurp-searchable-recipe]