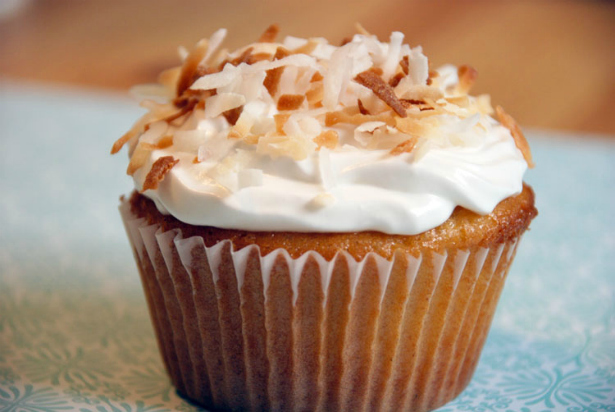 I have to know: Are James and I the only couple that have contests about who got the better food when you go out to eat? Usually, James wins at "Dinner". I don't know why that is, but he does. I, however, recently won at "Dessert". It's one of the biggest wins I've had in a while.
We strolled through EPCOT (that'll be the Experimental Prototype Community of Tomorrow) in the days before my 30th birthday, enjoying the balmy Florida February. Oh, how I miss that weather now.
Anyone who's been to Epcot will tell you, if you start in Canada, by at least Japan you're going to want a nibble. The food at Epcot is one of the best things about that park. Because there are 11 countries to choose from, with native (or as native as it can be in Central Florida) food, you honestly can't go wrong, no matter which country's pavilion you choose to eat in.
One thing we'd never tried was Norway's bakery, Kringla Bakeri og Cafe. We'd always chosen France's Patisserie instead. Let me tell you what: it may have been a sleeper of a choice, but OH HOLY MOSES WOW.
Our first visit, James got the cream horn. It looked a whole heck of a lot like a cannoli. Tasted like one too. But I, I took a chance on something called Schoolbread. It's a sweet bun, with vanilla custard running through the center, a sweet glaze and toasted coconut on top. I'm not ashamed to say that during our visit, I became slightly (okay, more than slightly) obsessed with it. I guess because it's the first time I'd ever had cardamom in a baked good. Sure, I've had cardamom plenty of times in curries. But I'd never even held the basic spice in my hand, so it never crossed my mind that it would be good for something other than curries.
Upon return from Florida, my mind continued to wander back to Schoolbread. Could I make it at home? Maybe. But yeast breads have never really been my thing. James is much better at that sort of baking.
Now cupcakes. I can whip up a mean cupcake. What to do here: could I really put custard through the middle of the cupcake? What about icing? Glaze surely wouldn't be enough to carry this new texture through.
I'm here to tell you: not only did it work, it. Is. PHENOMENAL. Flat out, one of the best cupcakes I've ever eaten. I don't say that lightly.
I started with Martha Stewart's Snickerdoodle Cupcake Recipe. We all know Martha makes a fabulous cupcake. But just this once, I thought maybe I could one up ol' Martha. Using the Schoolbread recipe found on the DisneyFoodBlog, I sort of combined the two to make this flavorful and unique treat. You'll have to let me know if I succeeded.
I did make fresh vanilla custard to fill the middle of the cupcakes. But in future, I may just use vanilla pudding. It's quicker and easier, and I don't think the taste would be much different.

Schoolbread Cupcakes
Recipe adapted from Martha Stewart's Snickerdoodle Cupcake Recipe
Ingredients
1 1/2 cups all-purpose flour
1 1/2 cups cake flour (not self- rising), sifted
1 tablespoon baking powder
1/2 teaspoon salt
1 tablespoon ground cardamom
1 cup (2 sticks) unsalted butter, room temperature
1 3/4 cups sugar
4 large eggs, room temperature
1 tablespoon pure vanilla extract
1 1/4 cups milk
Directions
Preheat oven to 350 degrees. Place paper liners in a standard muffin tin. Sift together the flours, baking powder, salt, and 1 tablespoon ground cardamom.
With an electric mixer on medium-high speed, cream butter and sugar until pale and fluffy. Add eggs, one at a time, beating until each is incorporated, scraping down sides of bowl as needed. Beat in vanilla. Reduce speed to low. Add flour mixture in three batches, alternating with milk in two portions, and beating until combined after each.
Divide batter evenly among lined cups, filling each three-quarters full. Bake until a cake tester inserted in centers comes out clean, about 20 minutes. Transfer tins to wire racks to cool completely before removing cupcakes. Cupcakes can be stored up to 2 days at room temperature, or frozen up to 2 months, in airtight containers.
When cupcakes are cool, use a melon scoop to scoop out the middle of each cupcake, about the size of a quarter in diameter.
Leave oven on. Spread approximately 1 cup of coconut on a baking tray and place in the oven. Toast for about 10 minutes, or until you have both some brown pieces and still firmly white pieces of coconut. Allow to cool.
Vanilla Custard
(thanks to the Disney Food Blog for this recipe)
Ingredients
1 2/3 cups milk
1/4 cup sugar
1/4 teaspoon vanilla extract
4 egg yolks
1 tablespoon corn starch
Directions
In heavy saucepan bring milk to a boil. Set aside. In bowl, beat eggs, sugar, and vanilla until the mixture doubles by volume. Add the hot milk a few drops at a time to temper the eggs. Mix well after each addition. Place in metal mixing bowl and place over double boiler. Dissolve cornstarch in a little water and add in a thin stream while stirring constantly until it thickens to proper consistency. It must not boil. Cool by placing pan in ice bath.
When the custard is cool, use an icing piping bag, or small spoon, to fill the holes you created in the cupcake. Allow to continue to cool. I actually put the tray of cupcakes in the fridge overnight. If you used ready made vanilla pudding, you probably wouldn't have to do this.
7 Minute Frosting
From Martha Stewart.com
Ingredients
1 1/2 cups plus 2 tablespoons sugar
2/3 cup water
2 tablespoons light corn syrup
6 large egg whites, room temperature
Directions
Combine 1 1/2 cups sugar with the water and corn syrup in a small saucepan; clip a candy thermometer to side of pan. Bring to a boil over medium heat, stirring occasionally, until sugar dissolves. Continue boiling, without stirring, until syrup reaches 230 degrees.
Meanwhile, in the bowl of a standing electric mixer fitted with the whisk attachment, whisk egg whites on medium-high speed until soft peaks form. With mixer running, add remaining 2 tablespoons sugar, beating to combine.
As soon as sugar syrup reaches 230 degrees, remove from heat. With mixer on medium-low speed, pour syrup down side of bowl in a slow, steady stream. Raise speed to medium-high; whisk until mixture is completely cool (test by touching the bottom of the bowl) and stiff (but not dry) peaks form, about 7 minutes. Use immediately.
Fill a piping bag with frosting, and cover each cupcake face completely, including over the custard or pudding. Sprinkle with toasted coconut. Ready to serve!

I highly recommend sticking with a more light and airy icing. Using ready made icing, or cream cheese or butter cream frosting, would be too heavy for this cupcake, given it already has vanilla custard going through it. The 7 Minute Frosting offers just the right amount of sweetness to temper the cardamom but also give you the properly frosted taste and texture you want when you have a cupcake.