Did you know that October is Fair Trade Month? I promise, I'm not about to get preachy on you, but I am about to get very excited!
If you've read B&B for any length of time, you know that I've worked with the Fair Trade organization for the last several years, as well as Green Mountain Coffee, the world's largest purchaser of fair trade coffee. Their commitment to Fair Trade is one of the many reasons I continue to work with them, love them, and promote them, no matter what. (Plus it's darn great coffee.)
Here's what I want you to know about Fair Trade: It's simple. With the help of the Fair Trade organization, there is oversight to make sure that farmers and workers are getting a fair price, education, and quality of life in return for providing excellent products. From clothing to chocolate to coffee, I have to tell you that this is a way to make everyone happy. When the growers are happy, the produce is better looked after. When the produce is better looked after, it tastes better. Hello, my fair trade chocolate love!
It's simple.

Last year I made Fair Trade Breakfast Bread, and I still adore that recipe. You should make it for breakfast! It's a great way to celebrate October. You'd probably also really like these Fair Trade Chocolate and Cranberry Muffins.
Today, I don't have a recipe for you. But I do have a pretty cool graphic with some interesting info, and an awesomesauce Fair Trade giveaway.
So, who wants to win a whollllle box of Fair Trade goodies? One of you will get yummy wonderful things from these brands from the image.
I'm not going to make you jump through hoops – each of the entry options in the widget is completely optional. Pick and choose who you want to like and follow. Because each of them is a brand you should know, I hope you'll follow all of them in any way that you can. But let's just have fun with it!
Metropolis Coffee (@MtropolisCoffee)
Coda Coffee (@CodaCoffee)
Choice Tea (@ChoiceOrganicT)
Rishi Tea (@RishiTea)
Numi Tea (@NumiTea)
TCHO Chocolate (@TCHOchocolate)
Honest Tea (@HonestTea)
Alter Eco Chocolate and Truffles (@AlterEcoSF)
Badger Balm Lip Balm (@BadgerBalmUSA)
prAna Bag (@prAna)
And now I'm gonna drop some knowledge on ya –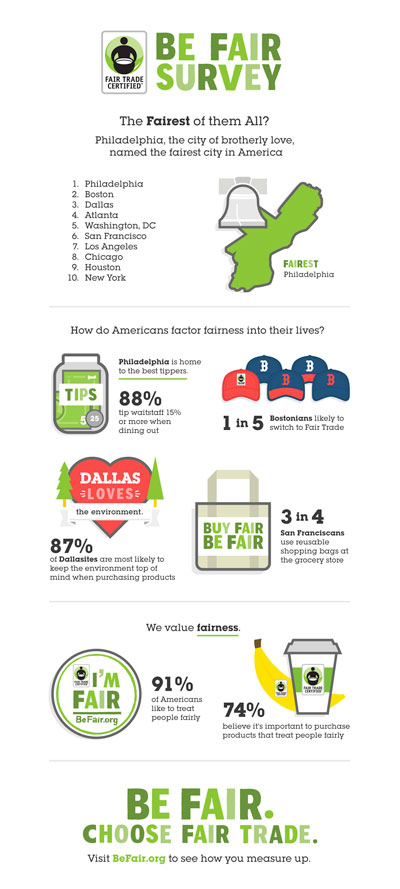 [wpurp-searchable-recipe]October is Fair Trade Month! – – – [/wpurp-searchable-recipe]