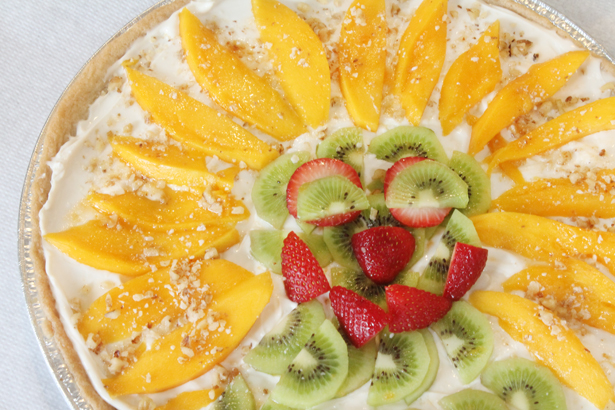 Let me tell you something that no one really covers about the early days of motherhood: Monotony. There's a lot of it. All the changing. All the feeding. And your baby is kind of a lump with not a lot of emotional responses at first.
Of course you love them. Of course that baby is all your dreams come true. But the monotony can get to a girl. When the National Mango Board asked if I'd be interested in hosting a Jungle Book viewing party with lots of delicious mango recipes to serve, the excuse to have people who speak actual words around me was too good to pass up.
So I called up my pal Mary Kay and asked if she too would be game for an afternoon of mango consumption while we sang along to "Bear Necessities" with the kids. Luckily, she said yes, even though her kids speak actual words and are well beyond the diaper stage.
We had The. Best. Time.
While Mary Kay and I chatted, the kids kept shushing us – they couldn't hear Mowgli, Mama! and we all noshed on Jungle Shortcake in a Jar, Peanut Butter, Mango and Honey Roll Ups, and Lion Pizza. I think we all loved Jungle Shortcake in a jar the most. So simple to make, and they transported super easy from my house to Mary Kay's because I made them in Mason jars.
Simply grab store bought angel food or pound cake, dice it up, then layer it in jars with freshly sliced mango and Greek yogurt mixed with honey. They even keep for a few days. Mary Kay had the leftovers for an afternoon snack the next day! A great lunchbox filler too.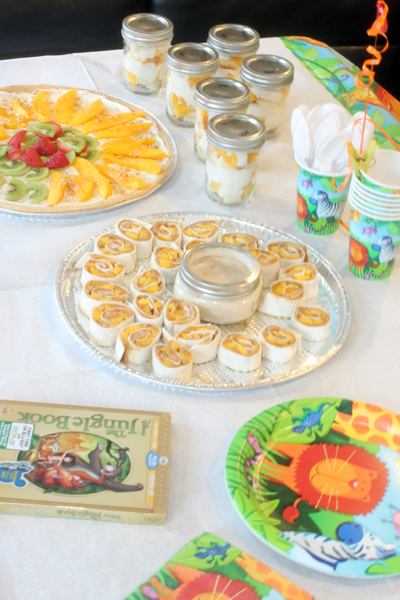 Speaking of lunchbox fillers, the Peanut Butter, Mango and Honey Rollups are a fantastic alternative to PB&J for the lunchbox, if your school allows peanut butter. You could always swap in Sunbutter if it doesn't. But don't skip the cinnamon! At first I was worried I wouldn't like the addition of cinnamon, so I made one roll up with, and one roll up without. Everyone definitely preferred the added kick of cinnamon. It really brought out the sweetness in the mango and the peanut butter.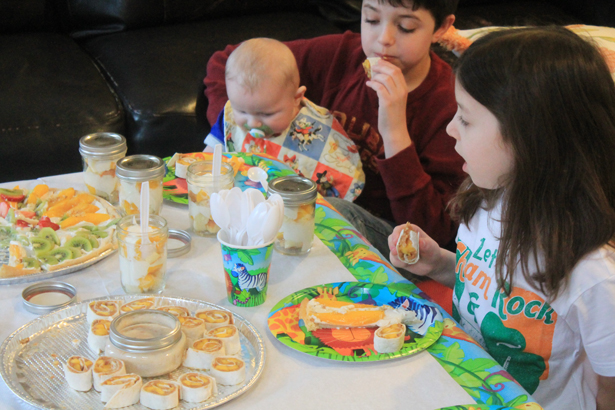 I'm providing you with two different pizza recipes below. One thing that's important with kids is to know your audience. I've hung out with Mary Kay's kiddos a few times, and while you or I might love mango and red pepper pizza with lots of cheese, I knew that it would be a little too adventurous as an afternoon snack. Instead, I made a "Lion Fruit Pizza" that we
all
adored.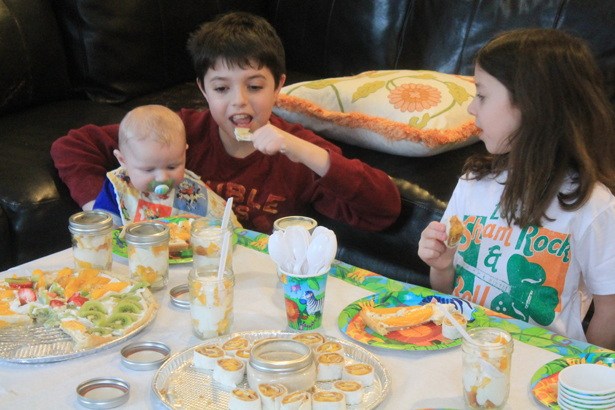 You know what's really great about Mangos? They're always in season. Seriously, you can get them all year long. But remember that their color isn't an indication of ripeness. Squeeze them gently to judge ripeness, much like an avocado. A ripe mango will give slightly. If you buy firmer mangos, just place them in a paper bag for a day or two. If you need to slow down their ripening, putting mangos in the refrigerator will do that.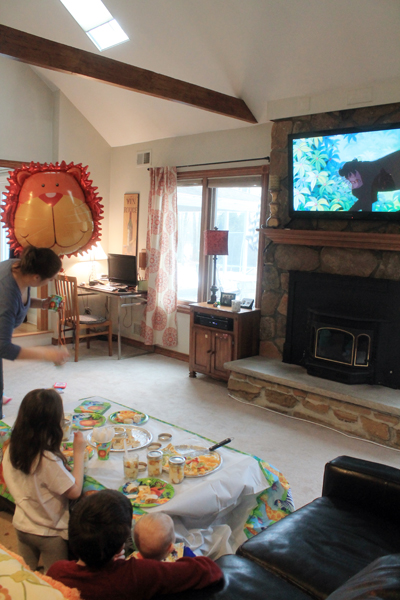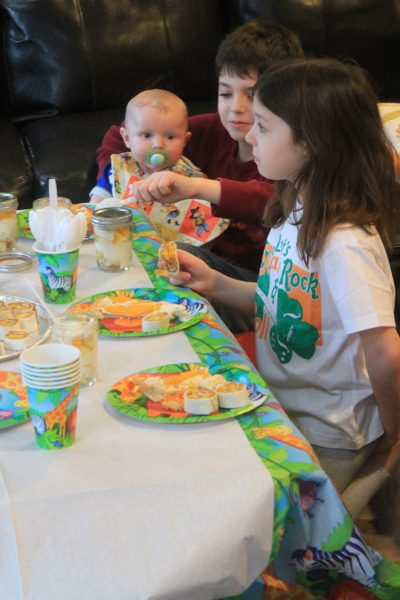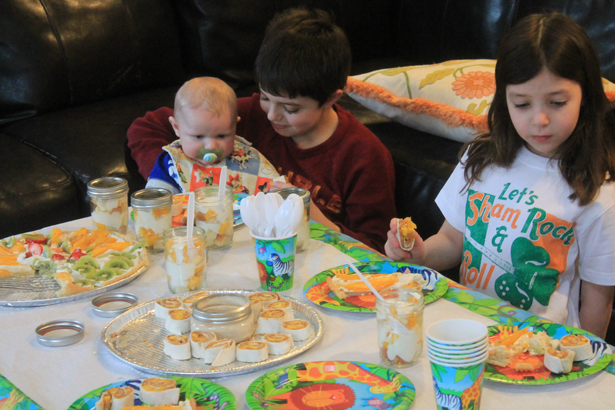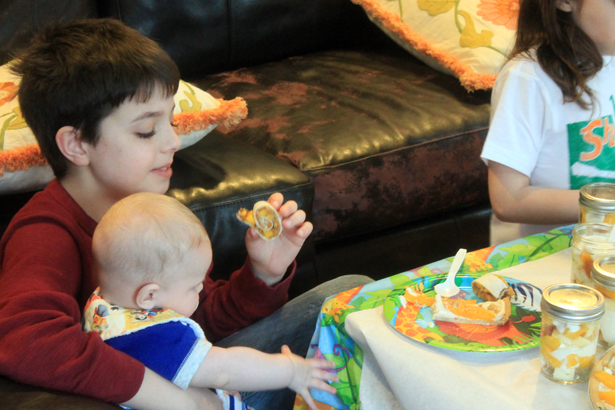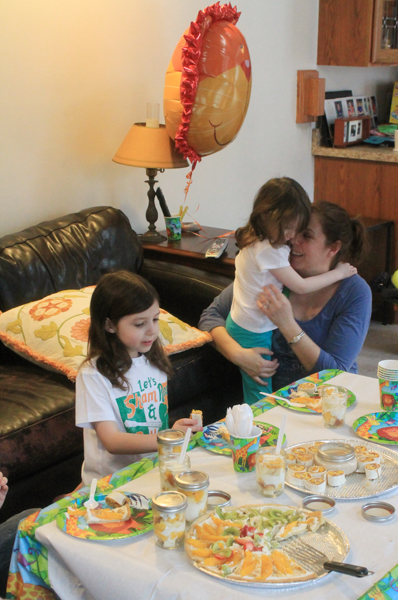 I'll tell ya.. you don't need a birthday or holiday to have a movie party with little kids. I'm keeping this idea in my back pocket for when Evan is a bit older. We had a Jungle Book party just because, and it's a memory I think we'll all love. I mean, what's not to love about having a random giant Lion balloon on a Wednesday,
just because
?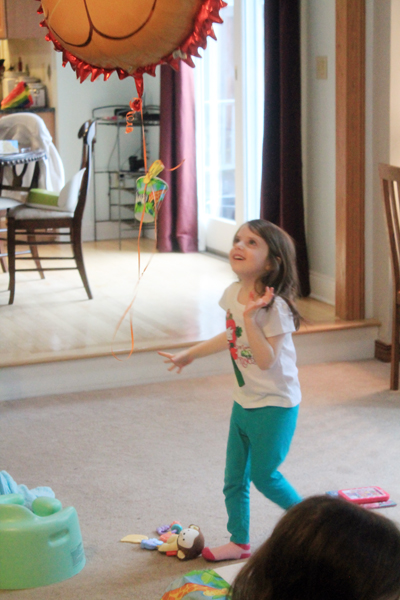 Make sure you visit Facebook to like
The National Mango Board's page
– you can enter to win a Jungle Jetsetter Giveaway – a Funjet Vacations family getaway to Punta Cana! You can also visit
Mango.org
for additional recipes and tips on preparing mangos.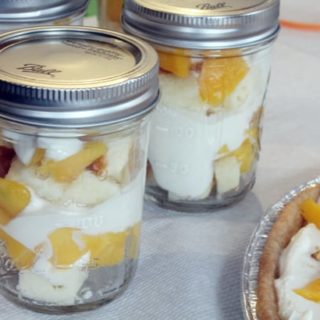 Jungle Shortcake in a Jar
Ingredients
1 cup nonfat Greek yogurt
1/2 tablespoon honey
1 cup cubed store-bought angel food cake
2 cup cubed ripe mango
Instructions
Mix Greek yogurt and honey in a small mixing bowl until evenly combined.
Place cake cubes in the bottom of each jar to form a solid layer.
Top with mango cubes and a large dollop (2-3 tablespoons) of the Greek yogurt mixture on top of the mango cubes.
Add another layer of cake cubes. Top with another layer of yogurt and mango cubes.
Serve.
[mpprecipe-recipe:19]
[mpprecipe-recipe:21]
[mpprecipe-recipe:22]
---
Disclosure: I was provided with the Jungle Book Viewing Party package by The National Mango Board. This post is not sponsored, and all opinions are my own.