Hey y'all. If you've read B&B for any length of time, you know just how much my grandparents mean to me. Today my pal Roxana is featuring my Gaga's Chocolate Mayonnaise Cake recipe on her blog, Roxana's Home Baking, as part of her annual Chocolate Party. Visit her blog to enter her Chocolate Party for prizes, or click the link above to Gaga's Chocolate Mayonnaise Cake for my recipe.
My grandfather, Gaga, was my first best friend, and he remained so throughout his life. This chocolate mayonnaise cake recipe is his, from start to finish, passed on by his mother, and developed during the Great Depression.
Like Roxana will tell you, most are dubious at the addition of mayo to a chocolate cake. I beg you to try it just once. I've said it over and over again – this cake defines chocolate cake for me, and nearly every other one I've tried pales in comparison.
Do you have a family recipe like this? If so, go share it with Roxana! She's giving away some fantastic prizes for her annual Chocolate Party.
And make this cake!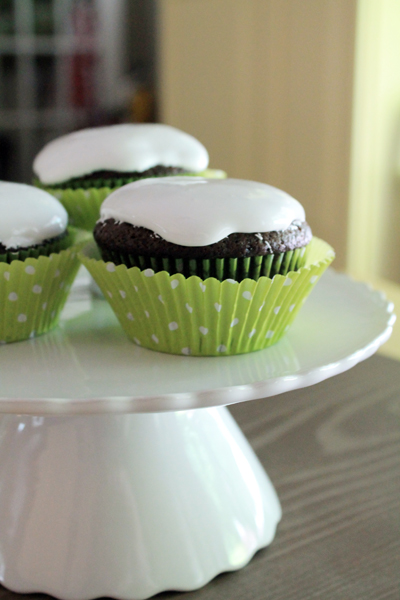 If you'd like to try a mini version of the recipe, check out my drilled-down recipe that makes just 4 chocolate mayonnaise cupcakes. [wpurp-searchable-recipe]Chocolate Party Love – – – [/wpurp-searchable-recipe]