Being a blogger can sometimes be lonely business. I spend many an hour toiling away in my kitchen or at my computer (in between taking care of a seven month old, that is), without anyone but Evan to talk to.
There are Skype chat rooms and Facebook, of course, but let's be honest – we're humans, and nothing really takes the place of face to face human contact.
That's why I was so excited to head to BlogHer Food in Miami the other weekend for a few days of far too much food, knowledge-sharing, and the facetime I'd been craving for months.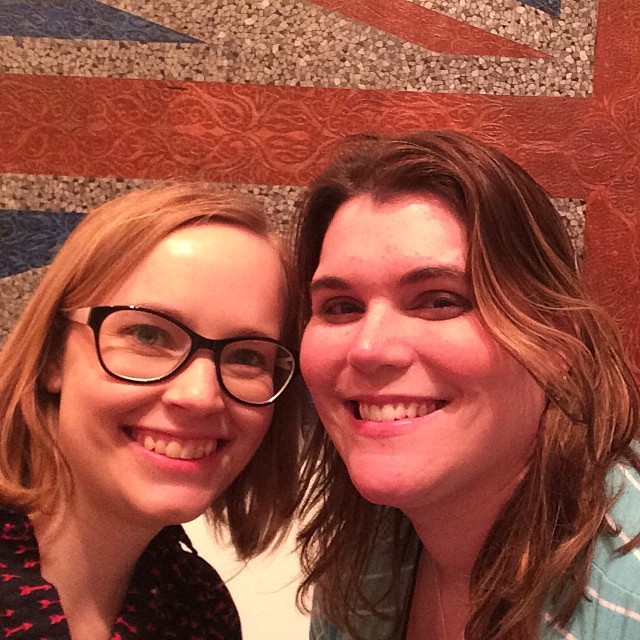 See? Facetime! With one of my besties, Megan.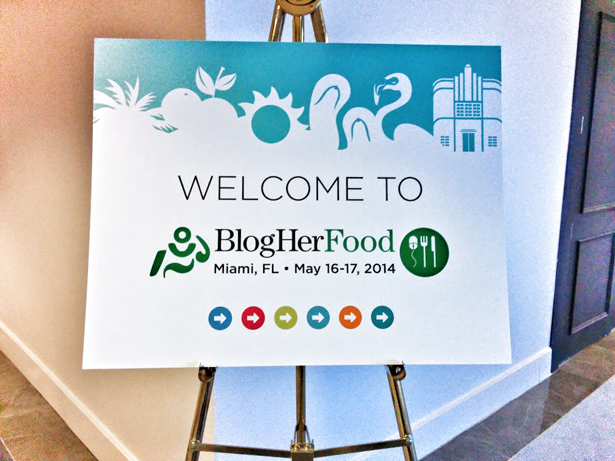 I was a little nervous to take Evan with me, but he was an absolute champ. From the flight onwards, he was an angel. Someone even said to me after we got off the plane, "I didn't even realize you had a baby on the plane!". That right there is a compliment of the utmost, y'all.
So let's talk about the conference. BlogHer conferences are always filled with fun, networking, and lots of interesting sponsors. From Cascade Sparkling water to Brownie Brittle (oh,Brownie Brittle.. you just get me.) and Pasta Chips, there were some unique players in the BlogHer Expo Hall.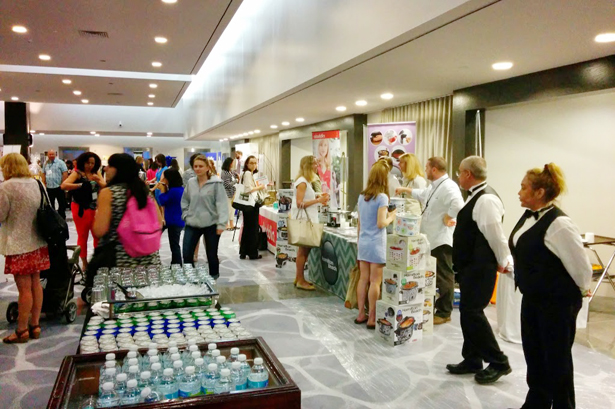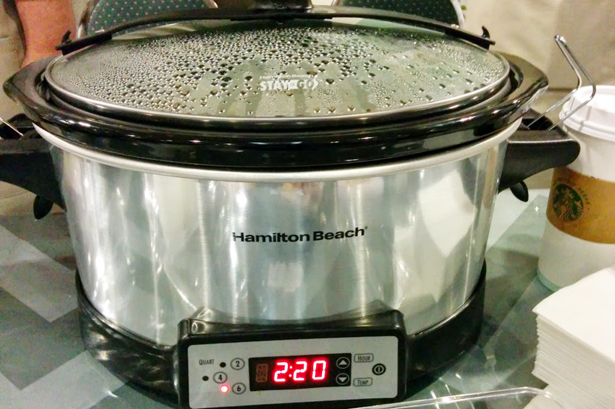 If you stopped by the Hamilton Beach Slow Cooker booth, you got some incredible chocolate cake – baked in the slow cooker! Aladdin was there with the most ingenious collapsible, resealable bowls, and you got to make your own fresh salad dressing at the Pompeiian table. Be still my heart, roasted garlic balsamic vinegar!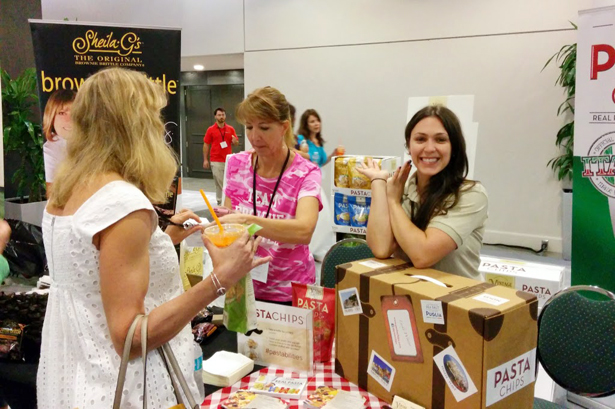 Jamba Juice, BAILEYS Coffee Creamer and Lactaid were on hand with fantastic cold creamy beverages (though of very different veins!). And hello, Sunkist, thanks for the grapefruits!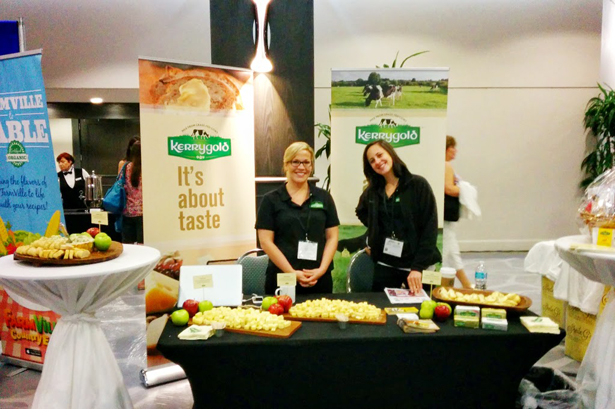 Kerrygold brought along my favorite cheese in all the land, Skellig Sweet Cheddar. Also, eating baguette with salted Irish butter? Not a bad way to start a Friday. Somehow, this Texan managed to get all spicy McCormick goodies in her swag bag, which is awesome and also eerie. I know some other people got sweeter spices like cinnamon and allspice, but I got chili powder, chipotle powder, paprika, and fajita seasoning. How crazy appropriate is that?!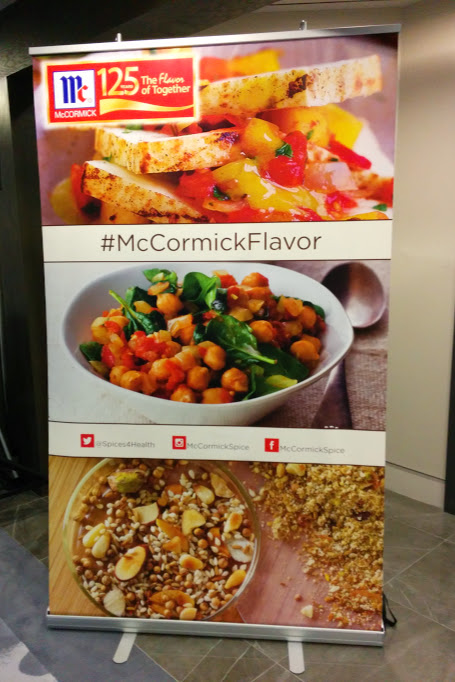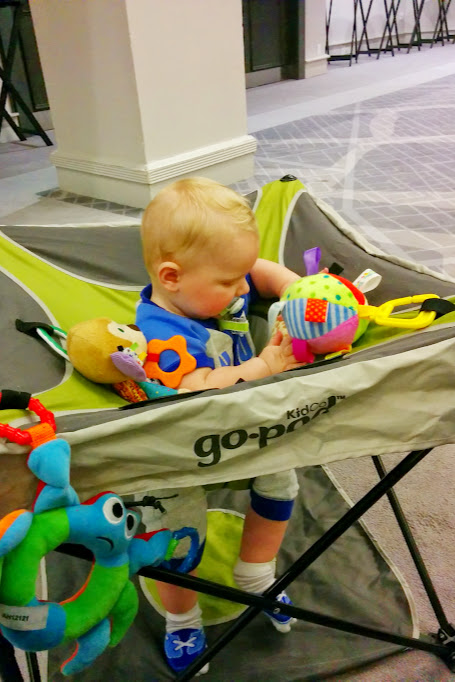 I didn't get to as many sessions as I'd like to this year because of the boy, but he is one heck of a networker. He made the Pasta Chips Instagram feed, and thanks to our Go-Pod, was a quiet little angel in the sessions we did get to.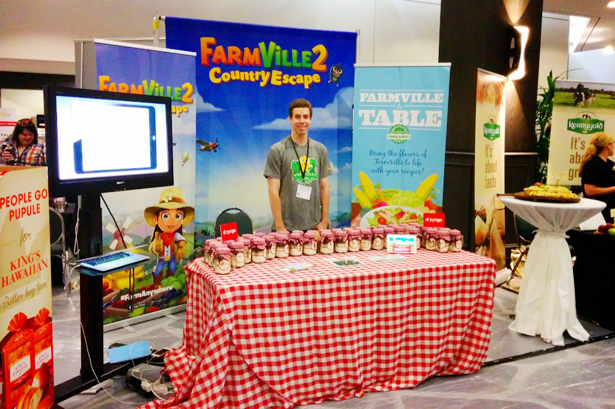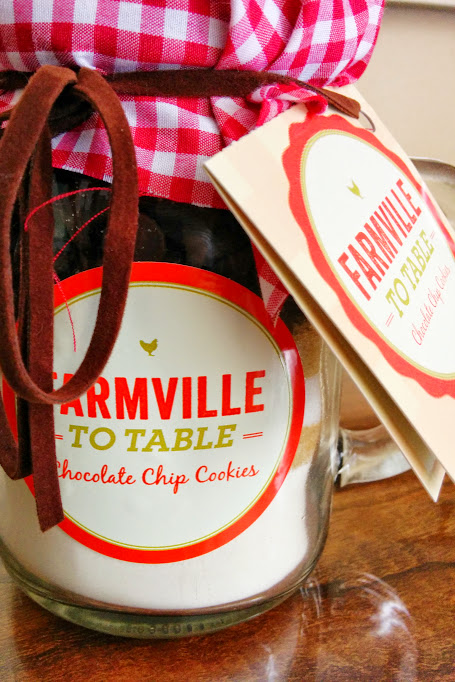 Zynga was there on behalf of Farmville 2, giving out these adorable take-home chocolate chip cookie mixes that simply make me want to hug someone. Sweet gingham covers, a smart little label, and simple, solidly good ingredients like organic brown sugar. Who else wanted to take home more than one?! (I may have secretly wanted to sneak five or 6 into my bag.)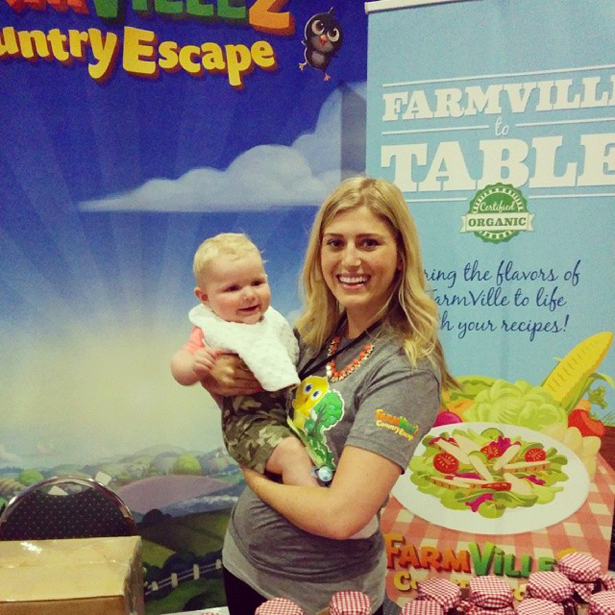 Evan gets cuddled up to Lauren from Zynga at the BlogHer Food Farmville to Table booth.
All in all, Evan and I had a fantastic time. We got to meet lots of friends that have only been virtual up to this point, and did lots of networking with great brands. And I learned that I can travel on my own with my kid, which is pretty awesome.