I'm a native Texan with a passion for good food and Texas history. Tex-Mex is a way of life for me, and so is baking!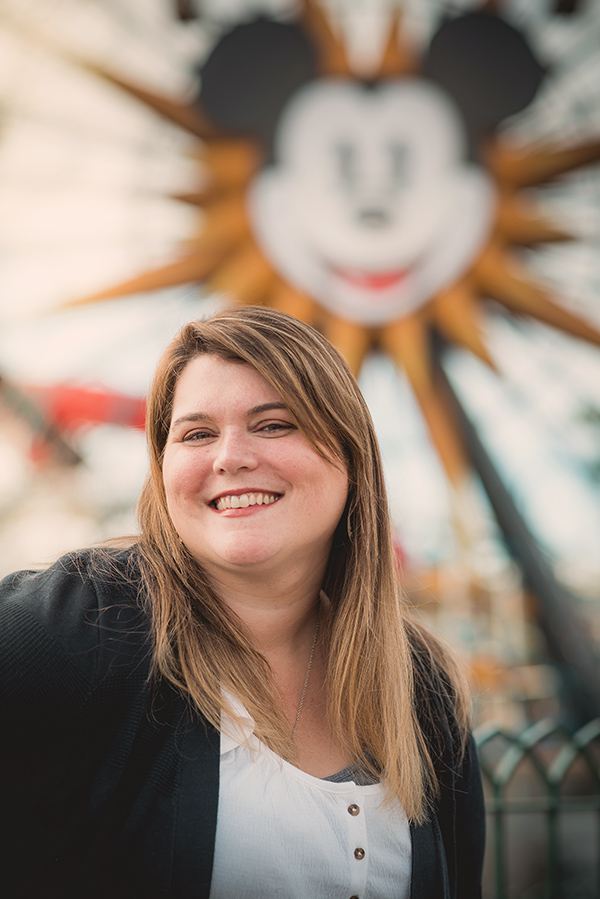 Bluebonnets are the Texas state flower. In South Texas, Bluebonnet season is in spring, which is also when all of the festivals like Night in Old San Antonio, Fiesta, and Oysterbake happen too. Everywhere – highways, fields, front yards, fill with the sweet blue flower. You don't plant them, they just grow.
It's just a fantastic time of year to be in San Antonio, where I grew up. Especially if you like food.
In 2004, I left San Antonio for England. The reasons are pretty standard: boy, work, BOY. James and I are married now, and you'll often hear him referred to as The Brit in my writing. Having a Texan and a Brit in a marriage certainly can get interesting. I just thank the sweet Lord that he loves breakfast tacos as much as I do!
I started Bluebonnet & Baker as a way to reconnect to the food I grew up with: Tex-Mex, Southern, and Midwestern cuisine that might not always be good for you, but makes you feel loved from the inside out. I learned to cook from my mother and grandmother, Nanny.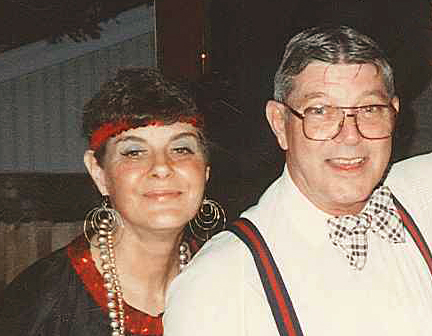 Nanny spent many summers with my sister and me, teaching us to bake cookies, cakes, and Depression-era favorites like SOS. You'll find a lot of her recipes on this site.
She's the single most influential person on my cooking style, and making them for the blog and for you is my way of keeping her close. Plus, it was really difficult to find a chicken fried steak in New Jersey.. just sayin'.
Nanny gave me my first cookbook when I was 17, and it's turned into a full on obsession. Maybe I'll write one one day, maybe I won't – but I will never stop loving what happens when love and food come together to make dinner (or dessert).
When I'm not whipping up Migas or Mexican Wedding Cookies in the kitchen, I am a Co-Founder at Mediavine and the managing editor of Food Fanatic, after more than a decade as a fraud analyst. I'm desperately in love with my husband.
In late 2013, after a harrowing labor, we welcomed our miracle baby, Evan James. 2.75 years later, we welcomed our second miracle baby, William Earl.
And I'm aunt to the two most brilliant children in the entire universe, David and Ava.
What do I hope for Bluebonnet Baker? That I can teach someone a recipe they love. Or that I can teach someone about Hispanic and Texan culture. I am not Hispanic, but grew up immersed in the culture, and love to highlight all its many beautiful traditions.
Texas is a country unto itself: in fact, did you know it was not a state, but an independent republic, from 1836 to 1845? The cultures found there are as unique as its residents. I grew up immersed in that, and I will be forever be thankful.
I'd love to hear from you. You can email me at amber @ bluebonnetbaker.com.
I love to work with other bloggers. I consider product reviews and sponsored posts on a case by case basis, so please email me! A media kit is available upon request.
Any time I offer an opinion on a product, whether accompanying a giveaway or not, it is MY opinion. I will never compromise my integrity by offering my voice for a price (and also because I'd like to remain in complete compliance with the FTC). The products I feature on this site are products that I have actually used, and actually love. Or don't love. And I'll tell you so. (See my review of the Dunkin' Donuts Breakfast Wrap if you don't believe me!)
You can take the girl out of Texas, but you'll never take Texas outta the girl!