These Oatmeal Almond Chocolate Chip Cookies are a quandary for me. I dreamt up the recipe one day and decided to just bake it up without looking at any other recipes in books or online.
Once I'd made the dough, which I felt was pretty standard in texture and tasted good too (yes, I taste my raw cookie dough!), I baked up a test batch after letting them chill for an hour. Cookie dough is almost always better if you let it chill for at least an hour.
Holy disappointment! Once baked, the cookies were puffy and very "cakey". When they cooled, the only thing saving their dryness was a very large glass of milk. Even James, who is not one to be overly picky about his baked goods, was pretty much all, "Not your best work, sadly.."
Glad I don't take rejection too hard, hey? While the first batch baked, I had worked ahead portioning out the dough balls. I'm not one to waste food. Knowing that James's coworkers will eat just about anything, so long as there's sugar, butter, and chocolate involved, I resolved to bake up the rest of the cookies when I next had a free naptime.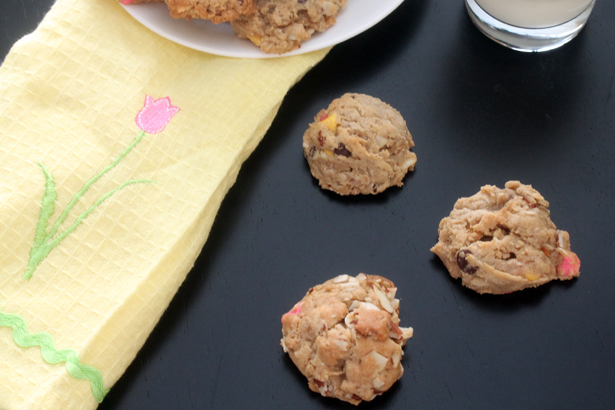 That free naptime didn't come until TWO days later. And what came out of my oven shocked both The Brit and me.
These cookies were completely, and I mean completely different. Sure, they still puffed instead of flattened. But the similarities ended there. The flavors in the cookies are deeper, richer – which I would expect after 2 days in the refrigerator – but what I didn't expect was the doughy, almost fudgy texture of a Levain bakery cookie in my mouth.
Now, I've claimed to make Levain copycat cookies before, and I had absolutely cracked their crunchy exterior (it's cornstarch). But I think I've cracked another of their secrets; along with adding cornstarch to the dough, they must make their dough ahead of time, and allow it to "cure" for a few days.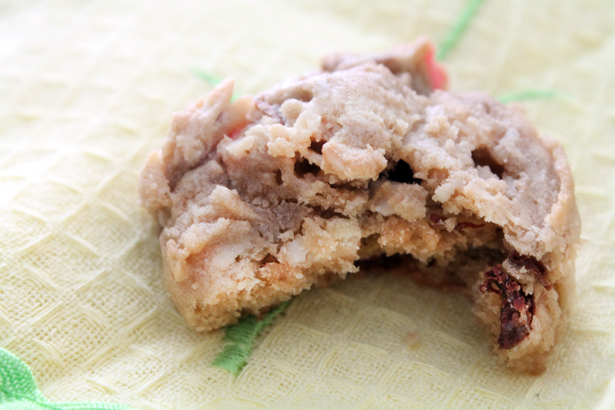 I wouldn't believe days in the refrigerator could change a cookie so completely if I hadn't experienced it myself. I beg you to try these just once.
As for me, I'm going to take this idea and run with it – going back to my copycat Levain recipe and giving it some solid intimacy with the inside of my refrigerator. We're getting closer, folks!