A while back, I was thinking about ideas for Bluebonnets & Brownies, and one of the things that stood out to me is I have a stupid amount of cookbooks, food magazines, and stacks of printed recipes hanging out in my office and kitchen that I have not cooked from. Things I mean to make, things I mean to glean ideas from, recipes and pictures that just made me drool when I stumbled upon them and hit print before I thought twice about the paper and ink.
And then there are those family favorites that for a while are part of your everyday rotation. But then you get bored of them, or a new favorite edges it out of the rotation, and somewhere along the way, that favorite meal becomes forgotten. Just like all those stacks of recipes and the cookbooks that line my shelves: I forget I have them in my arsenal when it comes to that age old question: "Oh man, What do I make for dinner?!"
This idea sat on the backburner until Maggy and I were cooking together one day and discussing our blogs, and our favorite family meals. Together we decided it would be really cool to create a themed series of posts that utilize all those forgotten cookbooks, recipe print-outs and childhood favorites.
As a blogger, you can choose to take an adventure by trying something out of your many thousands of printed-but-untested stacks of printed recipes or by grabbing one of those cookbooks you just HAD to have and then never cooked out of. OR you can take a nostalgic return to a family favorite. Either way, the reader wins, because we've got a visceral experience to write about: the adventure of the unknown, or the return to a magical dish of our childhood.
I give you: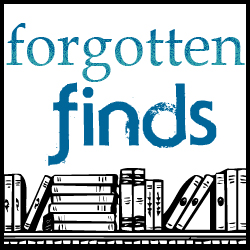 Our hope is that other bloggers will use this idea as a challenge, and that we can follow each other's Forgotten Finds by using the hashtag #forgottenfinds on Twitter, or by leaving a comment on either my post or Maggy's with a link back to your new adventure or trip down memory lane.
Feel free to take the badge above, and use it on your own post. We originally thought to maybe do this on a specific day of the week, like Wordless Wednesday or Works for Me Wednesday, but this is about using the idea to get you cooking something you've forgotten you'd like to – so do it any time, any day of the week. We can't wait to hear all about it!

---
Without further ado, I give you my mother's recipe for Chicken Cordon Bleu Casserole. It's not the real thing, and I'm pretty sure any French person would be appalled that we call it what we do, but it is a meal directly from my childhood.
As comforting to me as enchiladas or chicken noodle soup. It's one of the few meals my sister can make without a phone call to me for advice. That alone should tell you we know it well.
My first bite of this last night sent me back to balmy Spring nights in San Antonio, sitting around my family's kitchen table, the four of us laughing and giggling at silly stuff. We even once got in a food fight when this was on the dinner menu. My dad launched peas at my mom with his fork, and she poured beer on his head. I had never laughed so hard in my life, and the memory has stuck with me, right down to what we were eating, since I was 8 years old. I said to James last night, "Mmmmm. This tastes like my childhood."
I'm excited to see what comes of Forgotten Finds. I'm looking forward to new favorites, and reminders of old standbys that should return to our present thinking about that everyday question: "OMG, what am I making for dinner?!"
Chicken Cordon Bleu Casserole
serves four to six
6 chicken thighs or breasts
6 slices thick cut deli ham (I prefer Black Forest Ham for this)
6 1/" x 2/" slices of Swiss cheese (if using deli slices, simply fold them in half)
8 oz (1 container) of mushrooms, diced
1 c. chicken stock
2 tbsp. flour
3 tbsp. oil or butter, divided
1 tsp. granulated garlic
1 tsp lemon pepper plus more for seasoning
1/2 c. sour cream
1/2 c. milk or half and half
2 cups instant white or brown rice
Preheat oven to 425F. Spray casserole dish with cooking spray.
In a large frying pan, heat 1 tbsp of oil or butter. When hot enough to slide across the pan easily, add mushrooms and season with granulated garlic. When mushroom shave some color, sprinkle with salt and pepper to taste, stir once more, and then remove to a medium sized bowl.
In the same pan, heat the remaining 2 tbsp oil or butter until it again can slide easily across the pan when tilted. Add 2 tbsp flour to pan and whisk thoroughly and quickly to make a paste (otherwise known as a roux). Pour in the chicken broth and continue to stir with the whisk. Add the sour cream and milk or half and half and stir again until fully incorporated. Add in 1 tsp lemon pepper and stir again. Add uncooked instant rice and the cooked mushrooms back to the pan. Stir well to evenly distribute. Turn off the stove and remove pan from heat.
In a 9 x 13 baking dish, assemble your chicken rolls. Start with a slice of thick cut deli ham laying flat in the baking dish. Place the chicken thigh or breast directly on top of the slice of ham. Season both sides of the chicken breast liberally with lemon pepper. Place a 1/" x 2/" slice of Swiss cheese in the center of the chicken. Fold the chicken over the cheese to make a /"roll/", and secure with a toothpick.
Repeat until all chicken thighs or breasts have been used and the baking dish is full. Return to the mushroom sauce/rice mixture and stir once before pouring directly over the rolls in the casserole dish. You may need to shake or tap the baking dish against the counter to evenly distribute the sauce/rice mix through the entire dish.
Cover with foil and bake for 55 minutes.
Remove foil carefully as steam will have built up underneath it. Remember to remove the toothpicks from each roll before serving, especially to little ones!
You may also cook the rice separately, but be aware that your sauce will be thin, and more soup like for pouring directly over the chicken and plain rice.
As a shortcut, you can also use Campbell's Cream of Mushroom soup instead of making your own sauce. But give this homemade version a try first.

[wpurp-searchable-recipe]Chicken Cordon Bleu – – – [/wpurp-searchable-recipe]