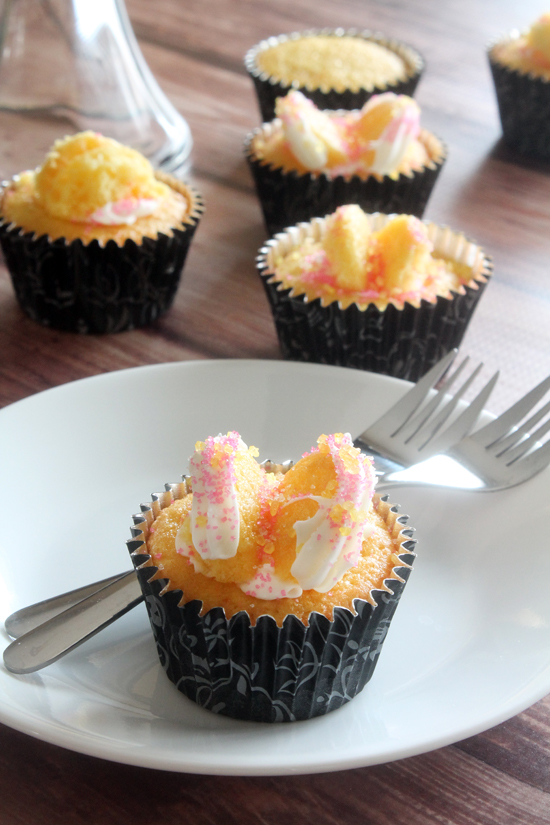 Have you ever heard of Fairy Cakes? Fairy Cakes are quite traditionally, small cupcakes with wings. These wings are made from a cutout from the center of the cupcake.
These fairy cakes are special because they're pirate fairy cakes. Why are they pirate fairy cakes? Because I am super excited about the All-New Tinker Bell Movie, The Pirate Fairy. Own It On Blu-ray™ and Digital HD Apr 1.
I make no secret of my love of all things Disney. As a former castmember, I feel it's still my duty to spread the magic of Disney wherever I go. Making "magical moments", as we called them, even though it's no longer a requirement of my job. James and I go to Walt Disney World as often as we can. The year I turned 30, we got annual passes. It was also the first year that they'd opened Pixie Hollow. I may have squee'd like an eight-year-old meeting Tinker Bell live and in person for the first time.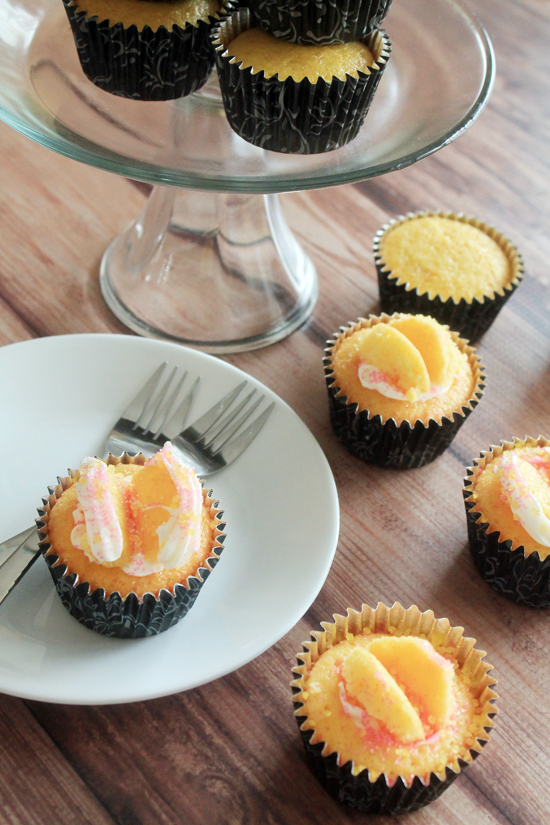 I have every Tinker Bell movie on Blu-Ray, and I'm not ashamed to admit it. They're fun movies, perfect for an afternoon of chilling on the couch. They have solid lessons in friendship, which is always a good message to pass on to the little one.
But the Brit? The Brit loves pirates. All things pirates. So I think The Pirate Fairy is a movie even he can get behind. You'll notice I used black and silver cupcake liners for these cakes, because what's a pirate without a little dark danger?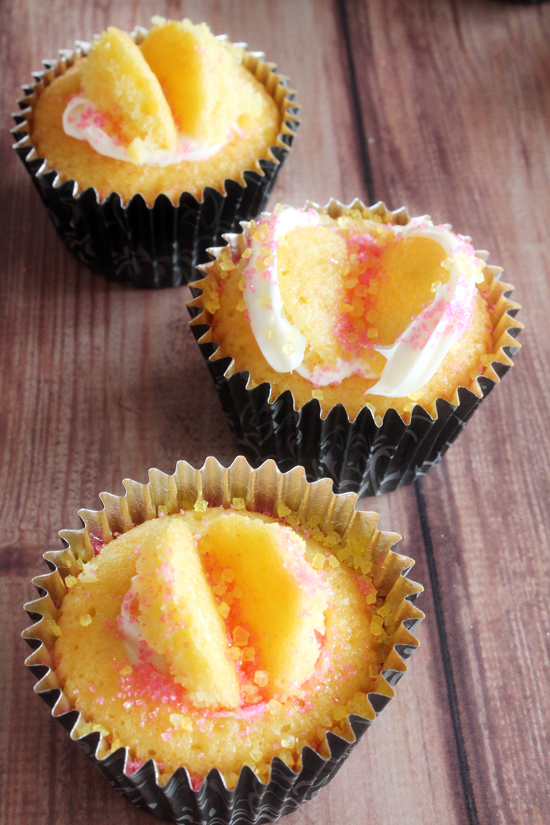 In doing a bit of research, I found a lot of people suggesting they're smaller than regular cupcakes. But, having lived in the U.K., and seen more than my fair share of fairy cake kits, I don't think they're a different size these days.
Fairy cakes aren't over the top when it comes to icing like a cupcake can be. The only icing on the cake is in the hole created by making wings. Sometimes you can put icing on the wings, as I've done here on some of mine, but more often they're left alone.
They're traditionally lemon cake, according to my husband, with a simple vanilla buttercream and colored sugar sprinkles. But, much like salsa is different depending on where you go, your mileage on Fairy Cakes may be different depending on which part of England you come from.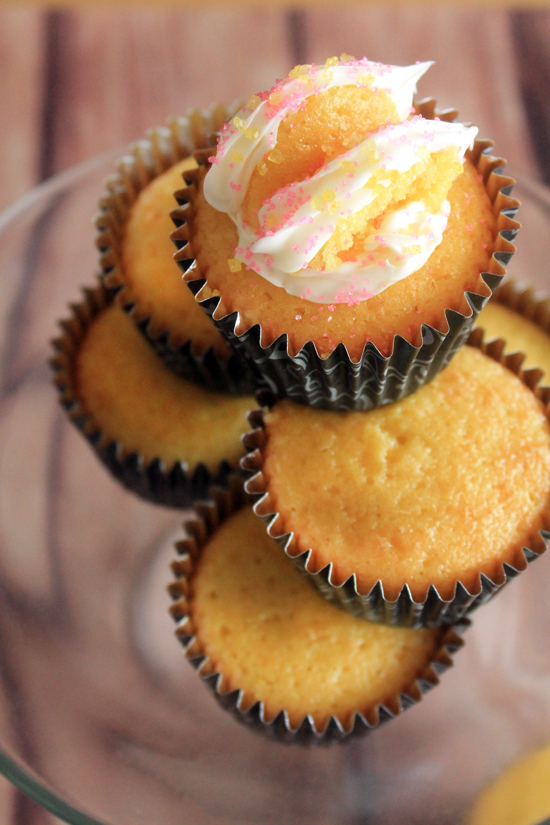 Before you go make your own fairy cakes, make sure you like The Disney Fairies on Facebook so that you'll get all the Pirate Fairy goodness live as it releases!
24

lemon cupcakes

1

cup

butter

, room temperature (2 sticks)

2 1/2

cups

powdered sugar

1

teaspoon

pure vanilla extract

1-3

tablespoons

half and half

, as needed

colored sugar sprinkles of your choice
In the bowl of a stand mixer, beat room temperature butter on high speed for a few minutes. Scrape down the sides of the bowl.
Add powdered sugar 1/2 cup at a time, beating well after each addition.
When powdered sugar is completely incorporated, add vanilla extract and mix again.
If frosting is too tight for your liking, add one tablespoon half and half and beat again. Keep adding half and half one tablespoon at a time, beating after each addition, until desired texture is reached.
Using a cupcake corer or an extra large frosting tip (use the larger end, not the decorating tip) to press out the center of the cupcake. Reserve the cake that is cut out.
Cut the removed round core from the cupcake in half to create two "fairy wings".
Fill the hollow in the cupcake with buttercream. Place the two fairy wings into the buttercream at an angle.
Decorate with more frosting if desired, and sprinkle with colored sugar.